If Sirius XM was looking to target hungover Christmas shoppers with a wallet full of mismatched gift cards, they have succeeded! At around 4pm today Sirius XM announced the launch of the Lynx, their new 2.0 portable radio.
Some have said that this new $249 gadget is no game changer but, it does deliver some important features such as time shifting, that fans of satellite radio have been asking for all along. Like the recent iPhone/iPad app update, the Lynx will give subscribers the control to listen to what they want, when they want and not be locked into someone else's schedule.
The list of key satellite radio features include;
Tune Start™: Automatically starts the currently playing song from the beginning when tuning into a "favorite" channel.
Radio Replays: Subscribers can build a library of up to 200 hours of automatically recorded programming from their "favorite" satellite radio channels.
Pause, Rewind and Replay: Listeners can replay up to 30 minutes of live Sirius XM content on the currently tuned channel and the 5 currently displayed favorite preset channels.
Featured Favorites™:  A dynamic set of presets that can be automatically added as favorite channels, allowing users to easily discover new and specialty programming.
Show Finder™: An electronic programming guide offering a complete list of what's on over the next 7 days by channel, with the ability to set reminder alerts.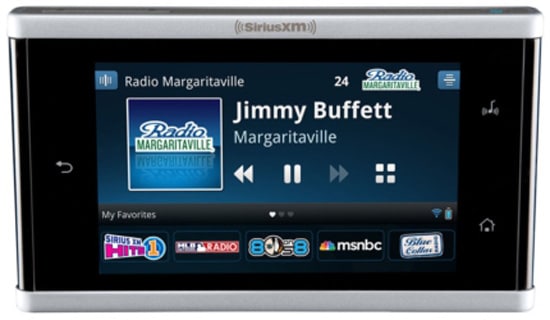 In addition, the Lynx also offers a few key Wi-Fi features;
Start Now allows subscribers to go back 5 hours to select and listen to previously broadcast programming.
View program information, album art, and read artist bios.
Rewind to hear programming again or skip forward to hear what's playing next.
Pause live radio and pick up right where the listener left off
Access to Show Finder™, the electronic programming guide.
Both the vehicle and home kit boast simple to use and setup bluetooth functionality with a suggested retail price of $69.99. At over $300, the total package isn't going to be cheap (especially with upcoming price hikes) but, for die hard fans, it may be worth the price.