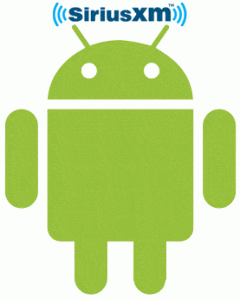 Android phone users rejoice!  SiriusXM (NASDAQ:SIRI) has just offered an update that brings the features of OnDemand to the Android operating system.  It was about a month and a half ago when the company unveiled similar features for the Apple platform.  With Android being the market leader in smartphones, it is great to see the very rich capabilities of satellite radio 2.0 available on the bulk of most cell phones.
In addition to great OnDemand content, this new app also features the ability to "download" and store select shows for offline listening .  This capability essentially lets you listen to a lot of what you want to hear when you want to hear it.  Not all SiriusXM shows are available for download, but the library is impressive and features talk shows such as  The Jason Ellis Show, Cavino & Rich, and Jay Thomas as well as the popular series of SiriusXM Town Hall specials.  A wealth of music shows is also available.
SiriusXM is promising a personalized music service later this year to make the SiriusXM Internet Radio service even more robust.  Take a visit to the app store and download the update.