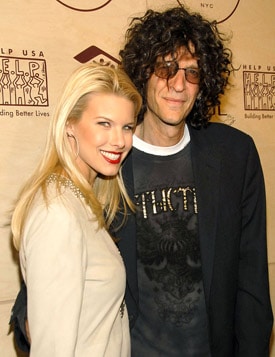 It saddens me to say that today marked the beginning of Howard Sterns new three day work week. As a condition of Howard's latest five year deal, his fans were saddened to learn they will have to find some other live programming to listen to on Thursdays and Fridays.
As a realist, it's pretty simple to understand why a guy who has put so many years into entertaining the public day in and day out, with as much cash as Howard, would want to wind down and spend more time with his wife, kids, and as he says "staring at a wall." So, will every week be a three day week? Howard says "it's complicated."
Although fans may be disappointed when faced with the choice of no Howard vs. some Howard, some wins hands down, every time.
Having said that, what are his loyal fans to do? Sure, we have years worth of old shows and tapes to rerun on his off days but what about his demographic that is looking for live programming? What happens when he finally does retire?
We have seen Bubba The Love Sponge come and go and now Jason Ellis, who some consider the future, is mysteriously missing. It should be noted that a source close to Jason Ellis has revealed that he has been taking a few personal days, canceling both his Wednesday and Thursday live show this week amidst his current contract negotiations.
I don't pretend to have the answers but, with time winding down for Howard and potential price increases on the horizon, fans of Sirius XM are rightfully concerned with the future of programming and getting some real bang for their buck… me included.
What will you be listening to now that Howard is no longer live on Thursday and Friday? Sound off in the comments below.