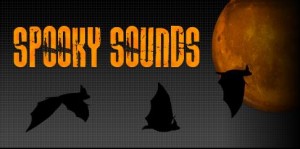 Halloween gets more and more commercialized every year, and this year is no different. Sirius XM Radio, Slacker, and other music services have programmed special stations and shows to let you get into the Halloween spirit. Take advantage of a bit of "escapism" and catch some classic scary tunes.
SIRIUS
SCREAM 113 – For a ghoulish Halloween, tune in to SIRIUS Scream 113 from Sunday, October 26 to Sunday, November 2. The channel will feature spooky songs and sound effects, Halloween stories from SIRIUS Stars and personalities (Martha Stewart, Deepak Chopra, Jay Thomas and Cousin Brucie, among them), Halloween-related interviews and features, listener comments, and more. And on October 31, Scream 113 is the place for your sound track for Halloween with 24 hours of blood curdling sound effects … Don't say we didn't warn you!
Slacker
Slacker is also getting into the Halloween spirit early by offering an awesome channel called Halloween Radio. Jam to tunes that will keep your Halloween party rockin', or simply tune in to hear a great channel targeted to the October holiday.
Halloween radio on Slacker is available right now, and best of all… you can skip a song if it too darn scary!!!
[via Slacker Active]
Position – Long SIRI