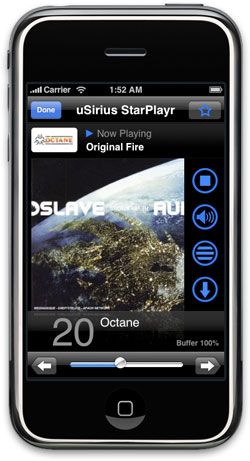 UPDATE: The giveaway has ended, thank you all for your interest.
The guys at Nicemac are still hard at work trying to get the latest version of the uSirius StarPlayr out to the public and they have been nice enough to give SiriusBuzz 7 private invites to give away. If you have an iPhone and are interested in being one of the select few, all you have to do is either follow us on Twitter and retweet this post (preferred consideration) or simply comment on this article with your interest.
The deadlines are tight so get your request in now and we will select 7 winners at random in the next 24 hours. This goes without saying but you must have an iPhone and a valid Sirius or XM subscription to participate.
In addition to the beta 1 features the guys have added a few new features including:
shake to shuffle options
sound effects (toggle preset beeps, etc)
rearrange presets
time played
auto play
auto mute (when headphones pop out)
iTunes purchase links for Edge/WiFI
real stream artist and title
secure login/authentication
complete guide data
Sweet high quality photos of the uSirius app. after the jump…
Advanced settings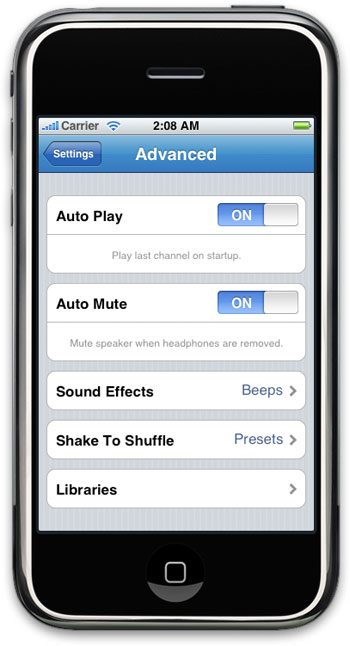 Song lyrics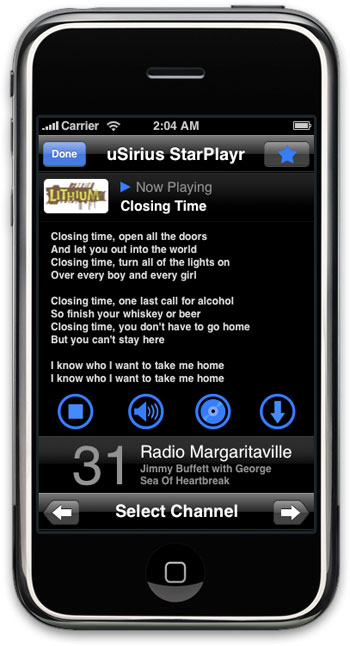 Channel listings