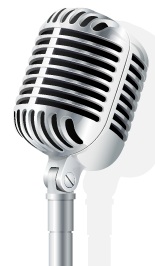 Earlier this week it was announced that Clear Channels iheartradio had purchased Thumbplay, an Internet Radio startup. The intention of the deal is to make Clear Channel a leader in the audio entertainment landscape. Is Clear Channel really leading the way, or are they responding to the additional capabilities Sirius XM Satellite Radio will be rolling out with Satellite Radio 2.0?
If you stop and think about it, Clear Channel is doing a lot of what Sirius XM has done. Sirius XM has been broadcasting their over 100 channels on the web for quite some time. Clear Channel, with iheartRadio, has been doing the same. iheartRadio takes 750 channels from 150 cities and puts them all in one place for consumers to listen to anywhere. The concept is great and gives clear channel a national audience in much the same way Sirius XM has. Even with the Internet platform there were distinct differences.
iheartRadio carries commercials across the music channels, Sirius XM does not. iheart Radio is free and ad supported on the web. Not only do you hear the commercials aired on the terrestrial feed, but you are also exposed to small video clips when you launch the media player. Sirius XM's Internet experience allows consumers to avoid ads of any type. Clear Channel pays not royalties on terrestrial airplay but does pay royalties on Internet Radio listening. Sirius XM pays royalties on both satellite as well as internet listening. Clear Channel does not pay a subsidy to get a radio in the car. Sirius XM subsidizes satellite radios that get installed.
The glaring difference was that for the most part you could not get iheartRadio in your car, meaning that Clear channel only had a few channels in each market. With smart phone penetration growing every day and cars becoming more capable of integrating with these phones, the landscape has changed. Clear Channel now has 750 stations in a car.
What Clear Channel has done with the acquisition of Thumbplay is take their audio entertainment business one step further. They will now add customization features to their Internet radio side of the business. It is a natural progression, and one that Sirius XM has already seen. It is a reason why Sirius XM announced Satellite Radio 2.0 months ago. While I have been critical of Sirius XM's lack of progress on the Internet radio side of the business for some time, it is the advent of smarter phones and smarter car dashboards that makes me carry a sense of urgency. Clear Channels intent is clear and with Thumbplay they will now have customization features that attract consumers to services like Pandora and Slacker.
The biggest question people always ask about these Internet Radio companies is how they will make money. My point has always been that it does not really matter if they make money, their existence makes them competition. Internet Radio will exist, and will be able to find business models that make it viable. Clear Channel will use Thumbplay as an additional service to make their audio entertainment offerings more robust for consumers. Users will be able to customize their experience with iheartRadio for the first time. Investors should not make the mistake of trying to figure out if iheartRadio makes money as a stand alone. It is not being deployed in that manner by Clear Channel.
Sirius XM has satellite Radio 2.0 slated to launch this year. There is distinct promise in this platform. The user experience will be highlighted and consumers will be able to do things on Sirius XM's service that they simply could not do before. It could easily be argued that Clear Channels move was less about being the audio entertainment leader and more about ensuring that they are keeping pace with Sirius XM. Clear Channel will certainly proclaim leadership. It is what companies do. The reality may be that they were fearful of a satellite radio experience that takes the next step in making their Internet platform more robust than before.
What we now have is a distinct competition between ad supported "free" and subscription models. Terrestrial with an Internet feed and customization vs. satellite with an Internet feed and customization. Where will the chips fall? That is yet to be seen. We can look at other services to gain some insight though.
Spotify recently announced their 1 millionth subscriber. The service has about 10 million users with 10% paying a premium to subscribe. This begs the question as to whether or not a hybrid model, at least on the Internet side of the business, is appropriate. Another indication is Last FM's announcement that the mobile platform is now a premium only service. Ad supported models have their troubles when streaming over a smart phone. Services rely heavily on visual ads and mobile listeners simply do not engage their streaming cell phones very often. The popular solution is for services to gravitate toward a subscription model. $10 per month seems to be the popular fee bandied about.
So now the landscape is terrestrial with Internet and customization vs. satellite with Internet and customization vs. Internet with customization. Further, it is now free and ad supported vs. subscription vs. hybrid. A pure subscription model brings in a lot of money, but is it leaving something on the table? A free service brings in more people, but the challenge is how to monetize it. A hybrid tries to take the best of both and find a mix that generates the most revenue.


For Sirius XM these competitive forces do not spell doom. Instead, they carry an opportunity to learn and find the best way to integrate and use their Internet radio side of the business. The big advantage held by Sirius XM and Clear Channel is content. Sirius XM has Stern, Oprah, Martha, Glen Beck, the NFL, the NBA, etc. Clear Channel has Limbaugh, Glen Beck, Fox sports, and talent of their own. When considering the quality of talent, Clear Channel can boast a line-up just as impressive in many ways as Sirius XM. Sirius XM has satellite delivery and those advantages have been discussed at length in the past.
The battleground is on the Internet now. Should Sirius XM consider a hybrid system? I am not talking about free content that is ad supported. Rather I am talking about taking advantage of consumer loyalty and adding some advertising to the PC streaming experience. Satellite Radio has commercial free music. Is the company obligated to make the Internet experience commercial free? Why not have a tiered service on the Internet feed, or at least consider it? Would visual targeted ads be that offensive to consumers? If they are on the media player already, and getting their content what is the big deal? Would a 15 second audio and/or visual clip upon launch of the media player be a deal breaker for consumers? What would that additional revenue do for Sirius XM's bottom line. If Sirius XM offers the customization capabilities seen with Slacker, Pandora, etc. I think that consumers would not revolt.
The advantages offered on the Internet side of the business is that the company knows who is listening to what, and for how long. On the satellite service the company has no idea if your radio is on, no idea what you are listening to, and no way to measure how long you are listening. The data the company knows from your Internet listening is valuable. They can target small ad banners to you as a person. This has more value to potential clients who will advertise.
Up until now Sirius XM sells advertising on non-music channels. These ad sales are geared toward the satellite audience based on specific demographics of channels. The company does not target specific ad campaigns based on Internet listening, or you as a person. With a hugely popular website, the company could begin to place target ads on certain pages. In my opinion the company is leaving money on the table by not taking advantage of the fact that people visit the site and media player in droves. Would some small banner ads on the Howard stern page on the site send people running away from the site? I think not. I feel that Pandora, Last FM have garnered successes in an area that Sirius XM should definitely consider. Sirius XM is pushing their mobile apps hard these days. Howard Stern is making scores of media appearances and his mantra is the services availability over smart phones.
Sirius XM has the potential to garner more revenue in some simple ways. I think it bodes exploration. I am not saying that they plaster ads all over their website, but some strategically placed advertising coupled with some targeted ads could help to fill the coffers. Do yourself a favor. Open up iheartradio and select a stream and look at the ads placed within the media player… are they that offensive? Shouldn't Sirius XM at least consider doing something like this? Perhaps the company should start out simple and build from there while watching what is successful at their competitors so they can respond in kind. Would you rater get $12.95 per month from 20 million people or $10 per month from 30 million? Finding the sweet spot is the key.
I realize that this site covering the audio entertainment sector the way we do ruffles some feathers. That is exactly what I am trying to do. The audio landscape will change more dramatically over the next two years than it has in the past five. The sector bears more watching now than ever before. Just yesterday we reported QTrax was attempting a comeback and launching in Canada, Australia, New Zealand and Fiji. Today the company announced a roll-out in the United States, Argentina, Chile and Columbia. While I am not a fan of the QTrax model, it is prudent to observe it and monitor their progress. Today it was announced that Cumulus Media is buying Citadel Broadcasting in a $1.7 billion deal that promises to unite two of the nation's largest radio station owners. Cumulus Media Inc. said Thursday it is paying $37 per share for Citadel Broadcasting Corp. This means that Cumulus will own 572 radio stations across 120 U.S. markets. The deal makes Cumulus second only to Clear Channel which owns about 800 stations.
The biggest thing investors need to understand is that terrestrial radio is not dead, Internet radio is not going to die, and that deals, venture capital and an improving economy are paving the way for the portrait of the audio entertainment landscape to evolve more quickly than ever.