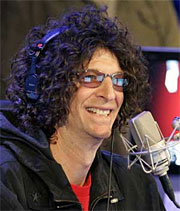 I decided to buy more shares of Sirius XM (SIRI) today. Am I concerned about the long-term debt of the company? Of course I am. I had reduced my position considerably, and have given it a lot of thought.
As a person who dedicates most of his free time to following Sirius, the news of satellite radio is my business. One story in particular has been released and re-released for the last several days by several different media outlets. I'm referring to the news story of Howard Stern and the attack on his reach.
I had to ask myself what would qualify this as news. I have studied the way the media has attacked Sirius XM in the past, and I believe the answer in is the new "best of" programming packages.  Being a Sirius subscriber myself, I often hear various commercials on Sirius promoting the XM package. It dawned on me that existing XM subscribers are also being offered the Sirius package, which of course means Howard Stern!
There are 10 million XM subscribers out there already. If only 10% sign up, that's a million more Stern listeners. That's means more revenue from more advertisers and a return of the King Of All Media. Terrestrial media will want to stand in the way of Howard regaining his top spot! Hence the barrage of negative press targeting Howard. I am expecting a big fourth quarter Howard Stern push. My money's on Howard!
Having said that, I feel there is a still better reason to own the stock right now. My initial thinking was that Sirius XM was bound to report a less-than stellar quarter, to say the least. Let's face it; auto sales are down and the credit markets are not being very helpful.
Yet one truth remains. Most of Sirius XM's subscribers are on longer term prepaid plans. Long enough that is, to get through a short term recession with hardly a blip to their balance sheet. Most are not monthly subscribers. They are annual, semi annual and quarterly. So my thinking is that Q3 may not be as bad as some have projected. Looking forward, the fourth quarter with the new plans, services and radios looks good also. The new navigation systems will likely provide still another cushion on the revenue side, reducing further the effects of slowing auto sales.
Position: Long SIRI