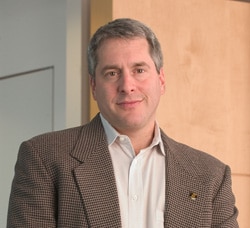 XM Satellite Radio announced today that CEO Hugh Panero will be leaving the company in August. The announcement came after hours, and the stock posted an 11 cent gain in the late session.
While the timing of the announcement was a surprise, the fact that Mr. Panero would be leaving was not. As part of the proposed merger deal, it was determined that Hugh Panero would be leaving the company once the merger was complete. In theory, he could have remained on board if the merger did not come to fruition, but realistically speaking, many expected him to leave no matter what the merger outcome.
The announcement comes just prior to XM's Q2 conference call, and on the same day that reply comments closed with the FCC. How the announcement is perceived will need to be judged in two circles. The XM as a stand alone company circle, and the merger process circle.
XM Chairman Gary Parsons, who will act as Chairman of the merged company stated, "Hugh took satellite radio from a concept and turned it into the popular, mass market, consumer entertainment product it is today. I thank Hugh personally for his friendship, and professionally, for nearly a decade of industry leadership."
XM's Nate Davis will assume the responsibilities of CEO on an interim basis.
Position – Long XM