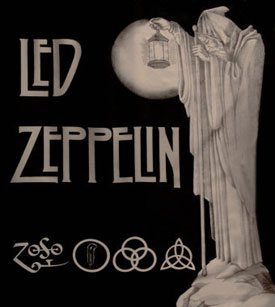 XM Satellite Radio announced today that they would carry an exclusive Led Zeppelin Channel. The channel will be named XM LED: The Led Zeppelin Channel will be channel 58 on the service. As with other such channels on bot services, the entire audio catalog of music, exclusive interviews, and even previously unreleased material will featured. As an added bonus, XM listeners will get treated to the U.S premier of "The Song Remains The Same".
Led Zeppelin, an iconic band from the 1960's has maintained a popularity that has transcended decades despite being disbanded following the death of John Bonham in 1980. Led Zeppelin has been honored many times, and is considered one of the legendary bands of Rock N' Roll. XM subscribers will be treated to as much Zeppelin as they can handle, and the channel is certain to be popular with XM's recordable devices such as the Inno and Helix.
XM LED: The Led Zeppelin Channel is set to take off on November 8th.
Position - Long XM