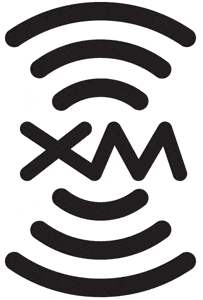 XM Satellite Radio has scheduled a conference call for Monday, May 12, 2008, at 10:00 a.m. ET to announce and discuss its first quarter 2008 financial results. Prior to the call, XM Radio's first quarter 2008 results will be posted to the Company's Web site and released to PR Newswire and First Call. The company, like irius is waiting until the last possible day to announce earnings. With respect to the timing of the call, it makes sense for XM to go first, while Sirius will follow suit a few hours later. This is a rare occasion where investors will have data and metrics from both companies on the same day.
To listen to the conference call via telephone, please dial one of the following numbers approximately 10 minutes prior to the planned start of the call.
Call-in number: (877) 265-5808
Local call-in number: (706) 679-7931
Conference ID#: 46660772
The conference call can also be accessed through a live webcast on the Company's Web site at http://www.xmradio.com/ (click on "Investor Info" link at the bottom of the page). The webcast of the call will also be archived on the Company's Web site.
If you are unable to participate in the scheduled call, a replay of the conference call will be available after 11:30 a.m. ET on Monday, May 12, 2008 until August 12, 2008.
Playback Numbers: (800) 642-1687
Local playback number: (706) 645-9291
Conference ID#: 46660772
EARNINGS
Earnings estimates range from a loss of 32 cents to a loss of 51 cents with the average at 39 cents
REVENUE
Revenue estimates range from $308 million to $317 million with the average at $313 million
Position - Long Sirius, Long XM