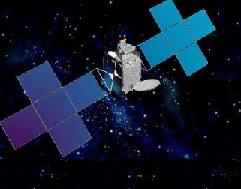 The guys over at Satellite Radio TechWorld came across something interesting regarding XM's satellites. As XM listeners are aware, there was a service outage a couple of weeks back, that had many subscribers without tunes or talk for about 24 hours.
XM has stated that they were working on the issue, and developing strategies so as to avoid such an event happening again.
On last Friday XM filed a 60 day Special Temporary Authority request to "drift" satellite XM2 to closer to XM3. The XM2 satellite would be located at 85.2 degrees, and eventually, XM1 will be located there as well. This will allow XM1 and XM2 to serve as back-ups for the repeater network feed which was formerly only on XM3 (the satellite that had the problem in May).
Position – Long Sirius, Long XM