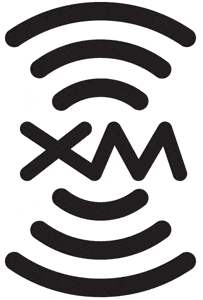 First Real-Time, In-Vehicle Weather Tracking System for GPS Navigation to Include Unique Warning System for Severe Conditions
XM Will Also Demonstrate Next-Generation Full-Color Touch-Screen Display, Programming Guide, Dynamic Info Services and More
XM will debut XM NavWeather featuring exclusive Threat Matrix technology, the first real-time, personalized weather tracking service for GPS navigation, at the 2008 North American International Auto Show (NAIAS), January 13-17, in Detroit. XM will also demonstrate in its infotainment vehicle a next-generation, rich, full-feature color touch-screen display, an electronic programming guide, stocks and sports tickers, dynamic information technology and more.
XM NavWeather enables drivers for the first time to view live, personalized weather forecasts and conditions on top of their existing navigation display. The exclusive "Threat Matrix" technology provides immediate alerts on developing weather conditions, such as hail, tornado and storm warnings, mapped to the driver's specific location and driving route. Drivers will have the option to view current and developing road weather conditions and multi-day forecasts for cities across the country, and also view weather maps to monitor conditions anywhere in the United States. The breakthrough new service complements the award-winning XM NavTraffic real-time traffic data service.
XM NavWeather was developed with Baron Services, utilizing Baron's exclusive Threat Matrix technology. Baron Services is XM's weather partner for the award-winning XM WX Satellite Weather service that provides "professional grade" real-time weather information direct to aircraft cockpits and marine navionics instruments. XM NavWeather builds upon this success, providing a clear "consumer friendly" interpretation of weather data.
XM plans to announce the first auto partners to offer XM NavWeather in early 2008, and the service will be available for the portable Bushnell ONIX 400 within 30 days.
"XM is debuting the first service that alerts consumers to real-time weather threats on the road ahead, a major breakthrough in providing consumers with comprehensive, personalized weather information," said Steve Cook, executive vice president, Automotive, XM Satellite Radio. "XM is also sending live data, including traffic, sports, stocks, and other dynamic information, directly to the vehicle accounting for the rapid adoption of the XM platform by OEM partners. Drivers will soon find these services are impossible to live without."
The XM infotainment vehicle at the NAIAS in Detroit will also show existing features and exploratory concepts including:
-- Innovative User Interface - XM fans will be able to fully immerse
themselves in the XM experience through a brand-new touch-screen
interface. A bold, full-color display including album art, channel and
sports team logos and a multi-function display for viewing multiple XM
channels at once, will make the XM infotainment experience richer and
easier than ever before.
-- Electronic Programming Guide - A real-time, interactive programming
guide notifying the driver and passengers of upcoming special programs
on XM's more than 170 channels. The driver can request a reminder for a
program of interest and later be alerted if they are in the vehicle the
next time the shows they selected are broadcast.
-- Pause/Replay - The ability to pause and replay multiple channels of XM
programming, simultaneously, ensuring you never miss a music beat,
sports play or news item.
-- XM NavTraffic - The nation's leading satellite-delivered traffic
information service, informs drivers of current traffic conditions,
such as travel speeds on major roads, accident locations, and road
closures, updated in real-time on the navigation screen. The service is
available now for 80 markets in vehicles from Acura, Cadillac, Toyota,
Lexus, Nissan and Infiniti, as well as various retail aftermarket GPS
navigation products.
-- XM Sports and XM Stocks - Streams your team's game times and scores
and/or your updates to your stock portfolio directly to your vehicle as
updates happen, and without interrupting your XM Radio listening.
-- VoiceCommand - Sophisticated voice control, developed by VoiceBox
Technologies, for operating the radio, along with weather, traffic,
stock quotes, and sports scores. Drivers will never need to lift a
finger or take their eyes off the road again.
-- XM NavInfo - Dynamic data service that utilizes the XM satellite
pipeline to deliver point-of-interest data to the vehicle, such as
nearby open parking space locations, local fuel prices, and flight
information. XM NavInfo then relies on the vehicle's GPS to lead you
there.
The infotainment vehicle is designed to illustrate how XM's next-generation technology can be implemented by its OEM partners. A 2008 Infiniti QX56 has been outfitted this year for display at the Detroit Auto Show at the COBO Convention Center in Michigan Hall.