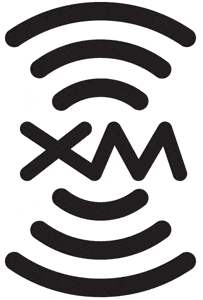 Stand-up comedy greats Lewis Black, Margaret Cho, Janeane Garofalo and famed comedy troupe The Kids in the Hall will be among those featured on XM Radio's original comedy series "Unmasked" when the series kicks off a new season on May 3, it was announced today. Recorded before a live studio audience, "Unmasked" offers up candid, one-on-one interviews with both established and emerging comedic talent for an uncensored look into their creative process and the lives that shape their comedy.
Listeners to the new season of "Unmasked" will hear some of their favorite comedians recount lighthearted and sober stories alike, from Lewis Black sharing stories of his early, broke years working in the theatre, and the night he spent in jail, to Janeane Garofalo's thoughts about her stint on "Saturday Night Live" and who is her least favorite comedian. Broadcast dates are as follows:
Lewis Black Saturday, May 3
Margaret Cho Saturday, May 17
The Kids in the Hall Saturday, May 31
Janeane Garofalo Saturday, June 14
The season premieres on Saturday, May 3 at 8 p.m. ET on XM's uncensored comedy channel "XM Comedy" (XM 150). Additional programming information and encore schedules are available online at
XM's programming lineup features five dedicated comedy channels that offer a range of round-the-clock comic programming-uncensored comedy on "XM Comedy" (XM 150), family comedy on "Laugh USA" (XM 151), Canadian comedy on "Laugh Attack" (XM 153), short-form sketch comedy, standup and satire on "National Lampoon(TM) Comedy Radio" (XM 154) and irreverent comedy and talk from Opie and Anthony and Ron and Fez on High Voltage (XM 202). XM also offers other original comedy programming, including "Stand Up Sit Down," which features long-form interviews and stand-up routines from a who's who of comedians, including Lewis Black, George Carlin, John Cleese, Dane Cook, Bill Cosby, Jim Gaffigan, Gilbert Gottfried, Mitch Hedberg, Robert Klein, Larry the Cable Guy, Richard Lewis, Kathleen Madigan, Paul Mooney, Ron White and many others.
Position - Long XM