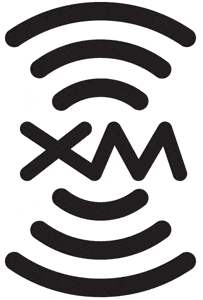 XM Satellite Radio announced their Q1 2008 results today, and while the headlines read a miss in the numbers, the reasons behind the miss are what really needs to be considered. The street was expecting a loss of 39 cents per share. XM came in with a loss of 42 cents per share.
XM is scaling on many metrics, while at the same time growing the OEM channel in a significant way. These investments into the OEM channel are costly, but as the self paying subscriber base increases, the investments made by XM today will begin to bear fruit in the coming quarters.
Record Automotive Additions Fuel Year-Over-Year Gains in Revenue and Subscribers; First Quarter Ending Subscribers Exceed 9.3 Million
XM-Sirius Merger Passes Department of Justice Antitrust Scrutiny
XM Satellite Radio Holdings Inc. (Nasdaq: XMSR - News) today announced earnings for the three-month period ended March 31, 2008. Revenue for the first quarter 2008 rose to $308 million, a nearly 17 percent increase over first quarter 2007 revenue of $264 million.
XM ended first quarter 2008 with 9.33 million subscribers, an 18 percent increase, compared to 7.91 million subscribers at the end of first quarter 2007. This growth was driven by a 49 percent year-over-year increase in the number of gross additions through the automotive (OEM) channel. First quarter 2008 OEM gross additions were 802 thousand, compared to 537 thousand in first quarter 2007.
"In first quarter 2008 we delivered the largest number of new customers from the automotive channel in XM's history, marking the fourth consecutive quarter of record OEM gross additions," said Nate Davis, president and chief executive officer of XM Satellite Radio. "XM's ongoing investment in the OEM channel is paying dividends in the form of record customer additions and continued revenue growth as our OEM partners further expand XM's reach to millions of consumers."
In first quarter 2008, XM reported total gross additions of 1.034 million, and 303 thousand net subscriber additions, compared to 868 thousand gross additions and 285 thousand net subscriber additions in first quarter 2007.
First quarter 2008 adjusted operating loss was $30.7 million, compared to a loss of $27 million in first quarter 2007. The first quarter 2008 adjusted operating loss includes $3.5 million of merger related expenses, compared to $9.2 million in first quarter 2007.
XM's first quarter 2008 net loss was $129 million, compared to a first quarter 2007 net loss of $122 million. For a reconciliation of XM's net loss to adjusted operating loss, see the attached financial schedules.
In first quarter 2008, XM's subscriber acquisition costs (SAC), a component of cost per gross addition (CPGA), were $73, compared to $65 in first quarter 2007. CPGA in first quarter 2008 fell below $100 to $99 for the first time since third quarter 2006 and compares to $103 in first quarter 2007.
XM continued to maintain stability in key operating metrics of conversion and churn, both of which improved year over year. First quarter 2008 conversion was 53.3 percent, compared to first quarter 2007 conversion of 51.5 percent. First quarter 2008 churn was 1.77 percent, compared to first quarter 2007 churn of 1.78 percent.
As of March 31, 2008, the company had total available liquidity of nearly $425 million comprised of approximately $212 million in cash and cash equivalents, $62.5 million remaining on its $250 million secured credit facility and a $150 million credit facility with General Motors.
During first quarter 2008 XM continued to grow its automotive customer base and, in addition to record volumes, achieved the following:
-- XM's OEM partners produced approximately 1 million new XM-equipped
vehicles in the first quarter 2008 alone, compared to 690 thousand in
first quarter 2007. XM unveiled its groundbreaking NavWeather Service
and announced that the real-time, weather tracking system for in-dash
GPS navigation will debut on the 2009 Acura RL and Acura TSX;
-- The first Toyota brands with factory-equipped XM arrived at
dealerships nationwide. The all-new 2009 Toyota Corolla and Matrix
are now available with factory-installed XM Radio;
-- In the first quarter, award-winning XM NavTraffic expanded its
availability to include 2009 model year vehicles from Toyota, Infiniti
and Hyundai. More recently, GM announced NavTraffic availability in 22
of its 2009 model year vehicles. Altogether XM NavTraffic will be
available in more than 40 Honda, GM, Toyota, Nissan and Hyundai 2009
model year vehicles.
During first quarter 2008 the company continued to enhance its industry- leading programming:
-- XM launched its fourth season as the exclusive satellite radio
provider of Major League Baseball, airing every game for every team to
fans nationwide;
-- XM recently completed its first season of carrying every NHL game for
every team and is now airing every game of the Stanley Cup playoffs;
-- XM wrapped its first season as the official satellite radio network of
the six BCS conferences with the exclusive satellite radio broadcast
of the BCS National Championship Game;
-- XM announced it would be the exclusive satellite provider of The
Masters golf tournament for the third consecutive year, providing more
live radio coverage of the event than any other media outlet;
-- The XM Sports Nation channel added two of the biggest names in sports
talk - Dan Patrick and Tony Kornheiser;
-- XM and ESPN launched the ESPN Xtra channel, featuring premier ESPN
Radio shows from major cities, as well as new content produced by ESPN
exclusively for XM listeners;
-- XM's presidential election channel POTUS '08 won critical acclaim for
its round-the-clock coverage of the presidential primaries;
-- XM announced a partnership with EWTN, the world's largest religious
media network, to create a micro channel devoted to Pope Benedict's
first visit to the United States;
-- XM introduced two new micro channels, one dedicated to the 25th
anniversary of Michael Jackson's landmark album "Thriller," the other
dedicated to country music legend George Strait and timed for his
chart-topping album release;
-- XM's exclusive Oprah & Friends channel was honored with three national
Gracie Awards by the American Women in Radio and Television (AWRT),
which recognize exemplary programming created for women, by women and
about women in all facets of electronic media.
Merger Update
On March 24, 2008, the U.S. Department of Justice informed XM and Sirius that it had ended its investigation into their pending merger without taking action to block the transaction. That decision means the DOJ concluded the merger is not anti-competitive and that it will allow the transaction to proceed. The companies each obtained stockholder approval in November 2007. The pending merger is still subject to approval by the Federal Communications Commission.
Webcast and Conference Call Information
XM will host an earnings conference call to discuss its first quarter 2008 financial results today, May 12, at 10:00 AM Eastern Time. Prior to the call, you can access XM Radio's first quarter 2008 results on the Company's website at http://www.xmradio.com/. To listen to the conference call via telephone, please call one of the following numbers approximately 10 minutes prior to the planned start of the call:
Call-in number: (877) 265-5808
Local call-in number: (706) 679-7931
Conference ID#: 46660772
The conference call can also be accessed through a live webcast on the Company's website at on "Investor Info" link at the bottom of the page). The webcast of the call will also be archived on the Company's Web site. A replay of the conference call will be available after 11:30 a.m. ET on May 12 until August 12 via the following numbers:
Playback Numbers: (800) 642-1687
Local playback number: (706) 645-9291
Conference ID#: 46660772
Position - Long XM