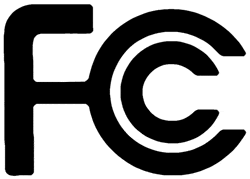 In an article published today by the Wall Street Journal, virtual confirmation of an assessment made by Stifel analyst Blair Levin has been confirmed.
Sirius Buzz broke the Stifel news this morning shortly after the market opened. The Steifel note, which stated speculation that FCC staff was in the midst of preparing documents for a potential merger approval had additional confirmation today in an article by the Wall Street Journal.
The Journal indicates that FCC Chairman Kevin Martin stated in a press conference that he has asked the staff to draft a document incorporating a variety of possible outcomes for the merger proposal.
"I have the staff drafting various options," Mr. Martin said. "I haven't figured out what I think we should do on it yet."
Granted, the stories differ a bit in nature, but the fact that Martin has made a statement such as he did is indication that regulators are getting very close to a merger decision. It is my opinion that the DOJ and FCC are coordinated in their efforts, and that an announcement will be made in which the DOJ will elect to not challenge the merger if certain FCC mandates are met. What the FCC mandates are are not known, but having a pair of sources deliver similar reports on the same day would indicate that the merger process is getting to a point of decision.
Likely, some of the speculation that saw both Sirius and XM rise in price today will now spill over into the next trading session. If additional sources begin to add further confirmation, investors may want to keep a close eye on these equities. After Hours Sirius and XM spiked up with bigger gains than they had seen during the regular trading session.
Position - Long Sirius, Long XM