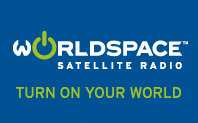 Worldspace, the satellite radio company that is trying to establish itself in Europe and Asia announced today that they have received approval to broadcast in Germany. The approval allows for a nation wide repeater network that will work with WorldSpace satellites to deliver a subscription based service.
The news has to be a bright spot for Worldspace. The German market is huge, and may help the company get their services to a point where the company is viable. WorldSpace ended 2007 with less than $4,000,000 in cash, and has already stated that they need to borrow money before the end of Q2 2008.
The announcement today carried the expected positive remarks from company executives.
"This is a significant development for WORLDSPACE," said Noah A. Samara, Chairman and CEO, WORLDSPACE Satellite Radio. "We are very happy to receive authorization for our mobile satellite radio services in Germany. This achievement confirms the remarkable recent trajectory of our business in Europe, and supports our current discussions with potential partners who have large commitments in these markets.
"The German market is a critical market for us. Not only is Germany the largest country in Western Europe with the largest economy, it is home to a number of the world's leading automobile manufacturers who are very familiar with satellite radio, having already integrated satellite receivers into their vehicle lines for the American market. We are working to extend that experience to their home base."
WorldSpace is expected to launch their German satellite radio service shortly after the 2009 service launch in Italy. The Company expects the funding required to launch its German service to be substantially reduced because of synergies created by using existing in-orbit satellite capacity to serve the Italian, Swiss and German markets. Worldspace is also in discussions with a number of potential strategic partners who have a strong interest in the German market.
Upon service launch, subscribers throughout Germany will have access to a wide range of exclusive content including commercial-free music as well as news, sports, talk and other entertainment content. WorldSpace also intends to provide other services beyond radio including traffic, navigation and personalized content such as music downloads directly from the satellite.
WorldSpace is also planning on initiating additional OEM and Aftermarket receivers in 2008 and 2009. Delphi carries contracts with WorldSpace, so many retail units will be familiar to those in the U.S. as they are based on existing products marketed here. The Inno type device is expected to launch for Worldspace in 2009. This will give European customers access to some pretty capable retail devices right off the bat.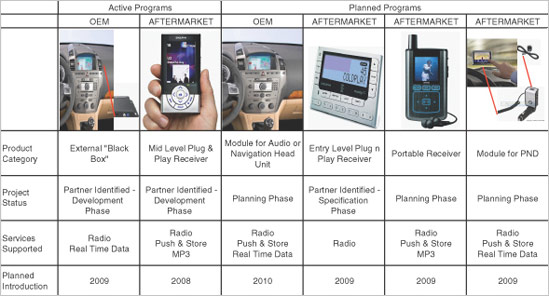 [ via WorldSpace Press Release ]
Tune into Sirius Buzz Radio This Thursday at 10:30 PM Eastern
No Position WorldSpace/Delphi