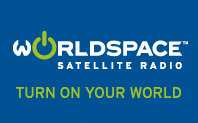 Delisting has been a bit of a hot topic in the satellite radio sector. For Sirius XM, that concern was alleviated because of a rule change by NASDAQ that placed delisting for companies trading under $1 on hold until January 16th of next year.
WordSpace is under $1, but that is not the driver of their potential delisting. Instead, the issue focuses on the fact that WorldSpace has filed for bankruptcy protection, and that the total assets and revenue of the company is below the $50 million dollar level.
NASDAQ has given WorldSpace until November 20th to become compliant. Odds of that happening are quite slim, and thus it would appear that the equity is headed for the pink sheets. Investors in WordSpace should exercise caution going forward, as the equity is becoming thinly traded, and there is a potential delisting about to happen.
Position - Long SIRI, No Position WRSP