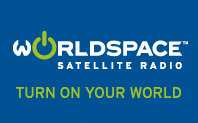 If you are invested in the satellite radio sector, it is likely through Sirius XM radio rather than WorldSpace. For sector watchers, the recent happenings at WorldSpace do not bring about confidence, yet at this point there are likely more than a few people wondering if the problems at Worldspace are a precursor for Sirius XM.
Today, WorldSpace gained access to $2M in Interim Dip Financing and began their sale process.
WorldSpace has received the approval of the United States Bankruptcy Court in Delaware for the first part of an interim Debtor-in-Possession (DIP) financing in an amount up to $2M which will enable the company to meet payroll obligations to critical employees and commence a process to sell the Company or its assets.
WorldSpace, along with its U.S. subsidiaries WorldSpace Systems Corporation and AfriSpace, Inc., filed voluntary petitions for reorganization under Chapter 11 of the U.S. Bankruptcy Code in the U.S. Bankruptcy Court in Delaware on Friday, October 17, 2008. In accordance with the terms of the DIP financing facility for which the Company has received initial court approval and intends to seek further approvals in the coming weeks, the Company has commenced a process to market and sell the Company or its assets, or complete an alternative restructuring transaction.
WorldSpace also announced that they have appointed Robert Schmitz of Quest Turnaround Advisors, LLC as its Chief Restructuring Officer reporting to Chairman and Chief Executive Officer Noah Samara to assist the Company through an orderly sale or recapitalization process.
WorldSpace India, a wholly owned independent business unit operating in the market where most of the Company's customers are located and revenues are generated, has not filed for protection from its creditors and continues its business activities in the ordinary course.
As previously stated, WorldSpace will continue to operate its business and manage its assets as a "debtor-in-possession" under the jurisdiction of the court and in accordance with the applicable provisions of the Bankruptcy Code and the orders of the court.
The holders of the Company's existing senior secured and convertible notes have agreed to provide, subject to the satisfaction of certain conditions, a DIP financing facility of up to $13M for a period of 90 days in order to facilitate a sale transaction. The financing facility is expected to enable the Company to continue to pay salaries of critical employees and continue operations which are critical to preserving the value of its core assets through the term of the facility.
Position: Long SIRI, No Position WorldSpace