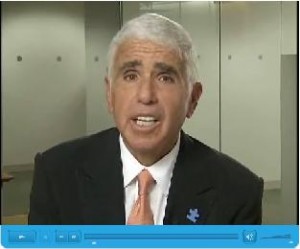 Perhaps the folks at SIRIUS XM Radio may not have wanted this released, but I was able to dig up a video of SIRIUS XM Radio CEO Mel Karmazin speaking about the merger just after it was announced, and what will be happening with the company going forward.
The video, which cuts off just after Mel speaks of the interoperable device, does not get into specifics along the lines that were given in the "Town Hall Meeting", but does give general outlines of some of the things that will be announced after Labor Day. It would appear that perhaps this video was geared towards employees who could not participate in the live "Town Hall Meeting" meeting.
If nothing else, it is interesting listening for passionate fans of satellite radio.
There is no telling how long this link will be active, so listen while you can.
[KARMAZIN VIDEO CAST]