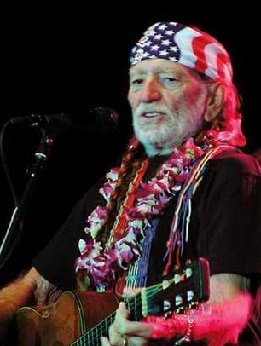 SiriusXM is making its Town Hall series an integral part of the content offerings that differentiate it from competitors and offer subscribers unprecedented access to some of the biggest stars of today and yesterday.  There is a great opportunity for country fans happening November 19, 2012 at 2:00 PM.  Willie Nelson will be conducting a Town Hall from the SiriusXM studios in New York!
Listeners can catch the action live as Willie Nelson celebrates his new book "Roll Me Up and Smoke Me When I Die" with a special "Town Hall" event from the SiriusXM.  The Town Hall will be hosted by Johnny Knoxville with questions provided by a live intimate audience of SiriusXM subscribers.  Want to hear it all?  Tune into to Willie's Roadhouse (ch. 56) at 2 PM EST.  Can't make that time?  No worries...rebroadcasts are scheduled for  Thurs 11/22 5 pm ET; Fri 11/23 12 pm ET; Sat 11/24 10 am ET; and Sun 11/25 8 pm ET.
On top of that the Willie Nelson Town Hall will likely be included in SiriusXM On-Demand, a feature that let's Internet Radio subscribers listen to great content when they want and where they want. Be sure to tune in, Willie always has something interesting to say.