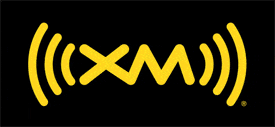 This past Saturday I wrote a piece titled "XM Shares Still Exist", an article which had readers split into two camps. Some readers were in the camp that supported my theory, while others were convinced that I had it all wrong, and XMSR shares would not trade today. Well, today came, and XM shares still exist. The question is how much longer will this be the case.
In my opinion, XM shares will cease to exist for tomorrows trading session. In the original article, I cited that I felt the Sirius had a bit more financial management to attend to prior to being able to consummate the deal. This morning we saw that happen with Sirius' equity offering. Sirius is working with Morgan Stanley and UBS to get the financing issues cleaned up, and likely will be able to have all pertinent items taken care of by close of business today. This will allow them to consummate the deal, and going forward, all shares of XM will be converted to Sirius at an exchange ratio of 4.6 shares of Sirius for each share of XM.
Shares of both XM and Sirius traded down in early trading on Monday, as people try to get their heads around when exactly the merger will be consummated, what the additional financial situation is, and how the arb spread remains what it is. Time is fast evaporating on a pure arb play where Sirius is shorted and the investor goes long on XM. This trade has been difficult for quite some time because it is near impossible to borrow shares of Sirius, as illustrated in the language of Sirius' equity offering today.
Trading may be rocky, but in my opinion tomorrow will bring one trading symbol for SDARS.
Position - Long Sirius, XM