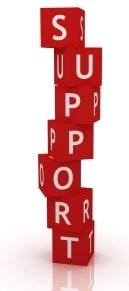 Will SiriusXM test $3.60 before making a bolder move up?  It is a question active and technical traders are contemplating after the equity broke below a strong support level at $3.79. SiriusBuzz Premium members get regular technical insight that helps them be more confident in their trades, or simply to better understand the dynamics that drive this stock.  From regular technical updates to analysis on the quarterly report or the auto sector, SiriusBuzz Premium has you covered.
SiriusBuzz Premium is a unique service.  We are not about hype, hope and dreams.  Instead we focus on the technicals and fundamentals that drive SiriusXM.  Many readers may be used to seeing my SiriusXM insights on other other sites such as Seeking Alpha.  I have made the decision to bring most of that content back home to where it belongs to this site.  Premium members will get the advantage of understanding this equity from a perspective that is grounded and solid.  Membership is easy and there are no strings.  We are proud that we have maintained a simple membership format that users have come to appreciate and love.
With that said, here is a bit of insight (excerpt) that Premium members got today.
"Volume was higher than the previous session, but lighter than average.  We wanted to see some consolidation, but now we want to see it hold and consolidate, and preferably make a pop back up above $3.79.  The EMA's have thrown up a second caution flag.  A technical purist would look at this as the beginnings of a bearish move.  The downside risk target is now $3.60.  Pay attention to any move to the downside that happens on increasing volume (even if it is below average).
Another important factor here is that while EMA levels tend to also be a support of sorts, it is not much help now.  We are already below the 5 and 13 day averages, and just a penny above the 20 day average at $3.75.  Essentially, if we break downward tomorrow morning, we have a real potential of testing $3.60.  Pay close attention." (SiriusBuzz Premium members get charts)
This equity has plenty to be excited about, but there are always ups and downs.  Savvy investors use tools like SiriusBuzz Premium to better navigate those trading opportunities.  Later this week, along with continued technical analysis, we will look at the mid-month auto sector report. Give SiriusBuzz Premium a risk free try and Stay Tuned!