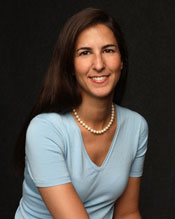 With the suspension of Opie & Anthony, an organization called People Against Censorship (PAC), was founded by Debbie Wolf. The organization quickly garnered a huge membership (reportedly 12,000 members) from loyal fans to Opie & Anthony.
Censorship is a sensitive issue, and no one wants outright censorship to become commonplace in America. We as a nation pride ourselves on free speech.
Now, to be clear, I have always had an opinion relative to the Opie & Anthony broadcast in question, as well as the actions of fans of the duo. I will outline my opinion, and then address some new developing stories.
1. I feel that what transpired on the broadcast in question did step over a line. The broadcast was not censored at all, and in fact aired in its entirety.
2. I feel that the apology was in order, and that it should have been recognized that there are cases where things go to far. The issue at hand here is often compared to comedy routines, etc. The problem of course is that the Opie & Anthony show is a blend of comedy, edgy material, current events, etc. When listening to a comedian, the listener does not have to adjust to the tenor of the show, it is simply comedy.
3. I feel that Opie & Anthony mocking/belittling the apology was not only a slap at those initially impacted, but a slap to XM as well. It was their commentary on this the apology that got them suspended. Again, no censorship transpired. Their comments were aired in their entirety.
4. Those that feel that Opie & Anthony were marketed as uncensored simply had a misconception about what the real situation was. Rest assured, that Opie & Anthony were not going to pull another "the mayor died in a car accident" stunt, or a session of "love making at St. Patrick's Cathedral" event. There were indeed lines, and fans who listen to the show with any regularity should have understood this.
5. I felt that fans rallying around a rape and violence against women scene to defend free speech and stand up against censorship was an extremely poor choice. Whether they like it or not, mainstream America sees this suspension as tying back to rape and violence against women.
Now, here is the test of PAC and Debbie Wolf. Over the past week, there has been an issue brewing with Bubba The Love Sponge. The events in question were not even part of a Sirius show, but rather a personally run website of bubba called Bubba Raw. Bubba Raw has no connection whatsoever with Sirius, and is a subscription service which sports wild stunts, and adult themed material.
This story centers around an intern on the show known simply as "Tom The Tree Man". Tom's full name had never been divulged on the show. In one edition of Bubba Raw, Tom The Tree Man went through some torture sessions that included, fire ants on the genitals, anal beads, and sniffing the bare posterior of another person.
Tom The Tree Man's real name is Tom Parmentier and he is an employee of the City of Pinellas Park Water Department as a Utilities Technician. Subsequent to the airing of the torture footage on Bubba Raw, Tom Parmentier was suspended with pay by the City of Pinellas Park pending an investigation into whether his behavior on the Bubba The Love Sponge's Bubba Raw site. Now, as reported in the St. Petersburg Times, Mr. Parmentier has been fired. Parmentier can fight the firing. He will have that opportunity at a hearing scheduled for Thursday June 7th. The public hearing is scheduled for 10 a.m. in the Council Workshop room on the second floor of City Hall, 5141 78th Ave. N.
This is where the rubber meets the road for People Against Censorship and Debbie Wolf. This is an issue that does not carry the same baggage as the Opie & Anthony event. This is where Miss Wolf can move beyond being an Opie & Anthony fan, and can set the stage for her organization to prove that this is a true effort against censorship rather than a call to action for fans of two shock jocks suspended by XM Satellite Radio. This is where certain questions and events with meaning can be pointed out. Does the city have a right to control the activities of an employee during off hours? Does the fact that Tom The Tree man was a relatively anonymous person bear any weight? Does it matter that Bubba Raw is a subscription site? Are there certain city positions that this issue matters more?
What we have here, as opposed to the Opie & Anthony event is something that crosses several issues that more Americans can relate to, and perhaps will not feel bad about getting behind.
Of course this may be difficult for Miss Wolf, but her actions here may set the tone for credibility of her organization. It is widely known that Opie & Anthony are staunch competitors of Bubba The Love sponge. Fans of one show typically do not have much that is positive to say about the other. The same holds true for the talents themselves. This is precisely the reason why People Against Censorship would be making a bold statement by taking action on behalf of Tom Parmentier. Are they really against censorship, or are they simply Opie & Anthony fans that are pissed off and looking for vengeance on XM?
If you the reader are interested in voicing your opinion regarding the Tom Parmentier situation, please comment here, and let bubba know your stance by e-mailing the show at show@btls.com. If you are interested in learning more about People Against Censorship, you can visit their website at http://www.peopleagainstcensorship.com/. Let them know your opinion on this matter.
Position - Long Sirius, Long XM