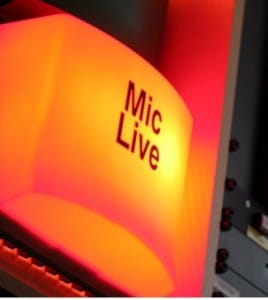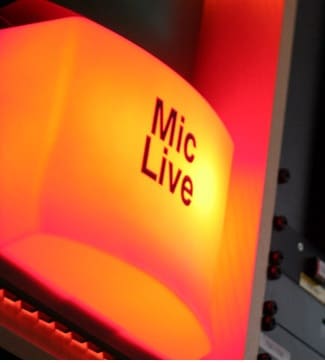 Ford has been a terrific partner to satellite radio over the last few years. While it did take the automaker longer than anticipated to adopt installations at a rate that Sirius investors wanted, when it did happen the numbers began to add up quickly. It is almost amazing to consider that the internal combustion engine has change very little in the last twenty years, yet the dashboard has evolved tremendously in the last three.
A recent automobile magazine article posed the question as to who will win the radio wars. The article was featured by Ibiquity, the developer of HD Radio. What satellite radio investors may find interesting is that Ford is very open to allowing new technologies into their dashboard. We already know about Pandora (with voice control) in Fords, but other services such as Stitcher (aggregates talk radio and podcasts) and OpenBeak (a Twitter application) are also compatible with Fords Sync System. Thus a Ford driver literally has access to AM, FM, Satellite, Pandora, Stitcher, and Twitter all in one place and connectivity is as simple as Bluetooth or USB.
It seems that at least Ford is willing to let the consumer make their choice. Ford will allow it all, and the consumer rather than the OEM will determine the winner. There are those that are passionate about satellite radio that do not see these other services as a threat. HD radio has been in the top 5 advertisers on terrestrial radio for months. Last month they held the fifth slot with over 25,000 commercials aired. Pandora already boasts 54 million subscribers, up from 49 million only a couple of months ago. These services are hear to stay, and if automakers follow Fords lead, the consumer and not the OEM will be the final decision maker on which platform wins.
Jim Schnieder, Ford's Chief Infotanment Engineer, believes in letting the consumer decide. He points out that these new technologies do not have the costs that satellite radio experienced early on. All the automaker of today has to do is provide a USB port, or connectivity through the already implemented Bluetooth. Satellite Radiuo literally paved the way, but the advances in cell phones have made it easier than ever to get into the auto.
"Going Forward We Are Looking To Offer The Customer As Many Choices As Possible…We'll Let The Market Determine What People Listen To" When asked who will win Schnieder stated, "I Tell You, When I Know That For Sure I Am Going To Leave My Job [At Ford]"
Sirius XM has enjoyed the ability to see competition in the OEM dashboard limited to AM, FM, and satellite. HD has made inroads, and now the smart phone is getting connected. The competitive landscape is getting bigger. Yes, content is King, but now there are so many platforms that deliver unique content, and the ease with which we can access content is getting broader by the day. Satellite Radio does have the advantage of already being in the dashboards, but they need to go beyond that now. They need to embrace their Internet service and make it carry a broader appeal, and market the service more aggressively if they want to maintain the position they have. There are options out there for consumers. Satellite Radio needs to be front and center now more than ever.

Who Will Win The Radio Wars
Position – Long Sirius XM Radio