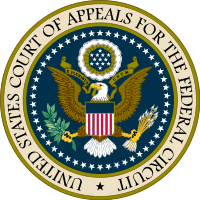 As I expected, confusion is running rampant over an expected conference call that as of yet, has not been announced by Sirius XM. This could be attributed to many factors which may have gathered strength, much like Gustav, since Mel Karmazin announced that the company would provide more specific guidance after Labor Day. Mr. Karmazin never actually said "the day after Labor Day" and most analysts clearly understood this.
Most reasonable thinking people could easily understand the statement. There are some manipulative powers however, that decided to use this statement over the past few weeks. They successfully built a sort of hyped anticipation in the minds of unknowing investors through various stock message boards. Now that Labor Day has passed, many are confused because of these postings and the lack of any announcement.
The final appeals date for any and all filings falls on September 4, 2008. As of now, the company must remain silent in certain matters as last minute appeals are sure to be filed. Anyone could be trying to build a case through the appeals process, and the company must be careful not to give the opposition any ammunition in the meantime.
Appeals can and probably will come from anywhere. C3SR, Georgetown Partners, the NAB and even our old old pal Michael Hartlieb could file an appeal over anything from bandwidth allocations to the lack of interoperable radios in the marketplace. I'm sure the company is expecting as much within the next few days.
Of course, most experts will dismiss the validity of any yet to be filed lawsuits as two separate branches of government have already reviewed and granted the merger, which includes most if not all of the same information that had been previously presented. At this point in time the undoing of the merger is in my opinion, an impossibility.
Although we may not have an actual conference call this week, the chances are good in my opinion that the company may announce a date by this Friday of a call next week. In the meantime, the stock should continue to trade in a range, as we all wait with anticipation of the recently promised guidance.
Position: Long SIRI