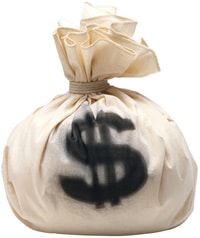 With all of the excitement surrounding Sirius XM's (NASDAQ:SIRI) conference call and announcement of refinancing debt, we almost forget to look at all of the ramifications of what is happening.  From an operational and fundamental standpoint SiriusXM has demonstrated that it is on very solid footing and that valuations premiums are deserved.  How high those premiums are can be a mater of discussion, but the company is clearly on a great course.
What happens when you go from a 13% note to one that is just 5.25%?  The answer is that you save a lot of money that goes directly to the bottom line.  But wait, it gets even better!  Investors may recall that Sirius XM had previously announced that it will be paying down $186 million of debt that carried an interest rate of 9.75% last month.
Essentially, the debt issues at hand are $186 million of debt at 9.75% and $681 million of debt at 13% for a total of $867 million.  SiriusXM is using refinancing and cash to handle this debt.  Suddenly $867 million in debt at high interest becomes $400 million of debt at low interest!  The annual savings on the $186 million should be in the neighborhood of $36 million.  The savings on the the $681 million should be about another $35 million.  Put another way, these issues were carrying an annual cost of about $108 million.  Now the annual cost will be at about $21 million (bear in mind the 13% notes were due next year).
This is a substantial difference that will carry a very positive impact on SiriusXM's financials.  Investors should note that in order to retire the debt that premiums must be paid, as well as accrued interest.  These one-time costs will impact earnings to the down side, but the subsequent quarters will see substantial positives in earnings.
SiriusXM is managing debt in a very efficient manner, and that bodes well for the equity going forward.  The 13% notes were very toxic so, this is a big monkey off of the back of the company.  Extra cash to the bottom line... priceless.