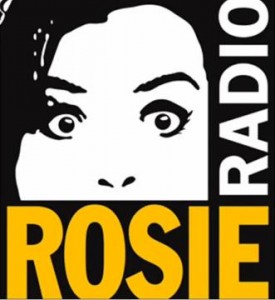 Rosie Radio is here on Sirius XM Radio. Whether you agree with her lifestyle, politics, or thought process does not matter. What matters is that she is here on Sirius XM, and that she will have an appeal to fans. No, Rosie is not going to personally be responsible for a groundswell of subscribers, but she will be that added bit of content that people will be drawn to.
Rosie will be broadcasting daily from a custom-built home studio near her kids and her crafts. Satellite radio fans get treated to a two-hour show each day, and can even reach out to Rosie by calling 1-877-94 Rosie. For fans, the radio format may deliver the best chance for live interaction that has ever existed.
Rosie Radio features more than just Rosie. Show regulars include Rosie's lifelong friend Jeanne Kopetic, who is scheduled to stop by each Tuesdays to hang out and reminisce. Janette Barber, Rosie's longtime friend, producer and fellow comedienne, will be by her side as the show's executive producer. Rosie's longtime friend and makeup artist Helene Macaulay also joins the fun, appearing regularly on Fridays. Rosie, Rosie, Helene and Janette are known for their "Jahero" (JAnette, HElene, and ROsie) series, previously done in the past as web video blogs and a favorite of visitors to rosie.com. "Jahero" is now a regular Friday feature on Rosie Radio, during which listeners can ask Rosie, Janette and Helene any questions they like. Rosie's former assistant and Taboo costume designer Bobby Pearce is also a regular, chiming in about everything from weight loss to Broadway.
Rosie Radio is worth a listen. She is a compelling figure who is very capable of delivering high quality content and interviews. Her outspoken nature is sure to deliver great radio.
Rosie Radio debuts on Monday November 2nd, and can be found on Sirius XM Stars. The show can be heard live Monday through Friday from 10 am ET to 12 pm ET. Rebroadcasts are available from 12 pm ET to 2 pm ET & 8 pm ET to 10 pm ET. Tune to Sirius channel 102 or XM channel 155 to catch the show.