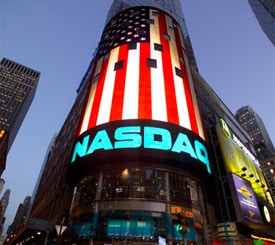 As many know, there is a proxy vote pending that gives the company the right to perform a reverse stock split. The basis for this action rests in the fact that Sirius XM Radio fell out of compliance with the listing terms of NASDAQ. In order to remain listed the company needs to enact a plan that would get them into compliance. In the case of Sirius XM Radio, that plan includes a possible reverse split.
This has all been discussed and covered by scores of publications. What has not been as heavily covered is what happens if Sirius XM trades above the $1.00 threshold for the 10 consecutive trading days required to regain compliance. The news on that front is good, and could be a big boost to investor confidence.
Should Sirius XM regain compliance, there may be some that worry about the company falling out of compliance again. The worry is legitimate, but the rules for falling out of compliance differ substantially from those that Sirius XM face in trying to regain compliance.
In order to receive a delisting notice again, Sirius XM would need to fall below $1.00 for thirty consecutive trading days. In today's market, that 30 day window can seem like an eternity, and essentially take a month and a half to happen. Thus, the company could regain compliance, and dip below $1.00 again for 29 trading days and still be in compliance. In fact, after regaining compliance, the company could only trade above $1.00 once every 30 trading days, and remain listed without worry. What this means is that it would be difficult for Sirius XM to fall out of compliance again, and that fact could bolster investor confidence in the equity.
The next logical question is what will happen to the proxy vote on the reverse split? The company has choices. They could go forward with the vote anyway, or they could remove the issue from the table. If they move forward with the vote, it would likely be a "hip pocket" measure designed to be a safety net that would expire next year. All of that being said, the next debate will be whether they should conduct a reverse split anyway, to set a higher price per share on the equity, and build a cushion. Opinions on this will vary, and each argument has merit. The key is that it is much better to debate that issue while in compliance than to be forced into a reverse split to regain it.
Sirius XM now has five consecutive trading days above $1.00 under their belt. Within the next week investors will know whether or not the company was successful in regaining compliance organically.
Position - Long Sirius XM Radio