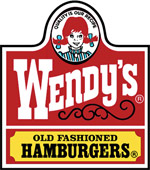 Wendy's announced that they will be offering a number of Sirius Business channels in their restaurants. The move will allow the restaurants from all over the country to choose from 67 channels of commercial free music.
Dave MacLeod, senior vice president of franchise and customer technology services with Wendy's, said adding Sirius is part of the chain's cost-cutting measures designed to enhance profitability of the restaurant.
I guess all of this is technically "news" all be it not very exciting. Maybe if the chains were streaming the uncensored version we would have a little more to talk about. Although it will be interesting to see if Sirius aims to take a chunk of the Musak contracts in the coming months.