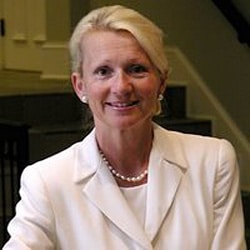 With four of the five FCC commissioners having cast their votes, two in favor and two against, the audio entertainment world is now waiting on FCC commissioner Tate to cast her deciding vote. The events of today actually help us better understand exactly where the merger stands. The fact that democrat commissioners did not wait and delay the process by 10 days bodes well for the process.
Thus we wait on commissioner Tate, and a number of headlines, some of which are Howard Stern type material, come to mind.
"Tate Is Late, Sirius and XM Expecting"
"Tate Plays Hard To Get"
"Tate Will Be Casually Late For The Event"
"Can't Consummate Without Tate"
The list could go on and on, but the bottom line is that commissioner Tate is holding all of the cards. In the minds of many, the outcome is already known, it is just a matter of how much Tate grows the pot in the process. Most think that Tate will not be too greedy, but only time will tell.
The positive in recent events, is that once Tate votes, the process is complete. People are now betting on the mindset of Tate, and her decision could come at any time.
Position: Long Sirius, XM.