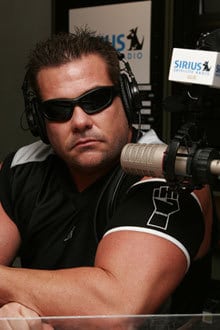 Speculation about the fate of Sirius Satellite Radio afternoon Shock Jock Bubba The Love Sponge has been circulating for weeks. At times many, including Bubba The Love Sponge himself, have seemed to feel that the end of his presence on Howard 101 was nearing.
The tone of the show over the past couple of weeks has seemed to indicate that the sides are indeed talking, and that negotiations are ongoing. The subtle hints within the show illustrate that the stress level of Bubba and his crew is not as high as it once was. Talk about going "Pod-Cast-Wiily" has slowed down and is now spoken of in a more joking manner, and Bubba is now speaking of guests and happenings that carry out beyond what would be the last day of his contract.
It is my opinion that Bubba cut a deal with I-Tunes to test the waters of the podcast world. While this does give Bubba more exposure, I do not think that the podcast situation is as invigorating to Bubba as doing a live show with instantaneous fan interaction. Additionally, the podcast will not be as financially rewarding. Bubba is a good hearted person and feels a responsibility to his crew and staff. During the time when Bubba was off the airwaves, he funded the payroll for his closest show staff. This quality that Bubba possesses tells me that Bubba will feel compelled to make a deal that ensures that his team can stay together.
Bubba certainly has the fans worked up into a shoot over the issue, and while I would say that the deal to resign Bubba is complete, fans should not feel Bamboozled. The show is about entertainment, keeping fans engaged, and talking about Bubba and Sirius.
I look for an announcement that Bubba will be resigning with Sirius to happen by early next week at the latest. This allows the exposure and drama surrounding the issue to play out for a few more days while still getting the announcement in far enough in advance of Christmas, allowing loyal fans to get new subscriptions, or to tell their friends that Bubba will be remaining on Sirius.
Fans interested in Bubba The Love Sponge can visit his site an BTLS.com
Position - Long Sirius, Long XM