Starting today, March 8, Feinstein will join Bruce Murray to host a new show, Beyond the Brink every weekday from 10am to 2pm ET.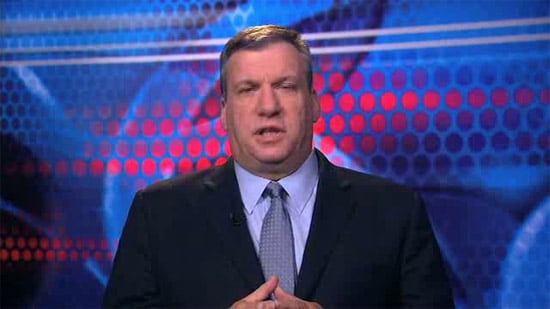 Feinstein will debut his new show at the ACC Basketball Tournament, broadcasting live from Atlanta's Philips Arena today and tomorrow. Throughout the rest of the year, Feinstein and Murray will cover a wide gamut of sports, interview guests, debate topics and talk with callers nationwide about the top stories of the day.
John Feinstein is probably most widely known for his guest contributions on The Tony Kornheiser show, The Jim Rome Show, and his rarely updated, mildly popular, personal blog "Feinstein on the Brink."
"I've always enjoyed doing radio because it gives you a chance to talk in detail on a lot of different topics and the chance to do it on SiriusXM on a daily basis with an old friend like Bruce is something I'm really looking forward to taking on," said Feinstein.
"John has one of the most prominent and respected voices in sports and we're thrilled to have him join us on Mad Dog Radio," said the channel's originator, Christopher 'Mad Dog' Russo.  "He and Bruce make an excellent pair as both are passionate and outspoken."
What do you sports lovers think, will he be a good addition to the team or a waste of air time? Report back and let us know what you think of the show.