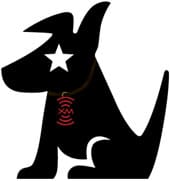 In a filing with the FCC, Sirius and XM have pointed out the difference in unique consumer comments, and the difference is telling. Over 4,500 unique consumer comments have been in support of the merger, and fewer than 1,500 unique comments have opposed the merger.
This filing falls directly in line with, and responds to the questionable form letter campaign we reported about, that an anti-merger group had launched. The form letter campaign literally clogged the FCC docket with identical letters. We had contacted many whose names appeared on the form letter, and of those we contacted we noted:
1. Not one was a satellite radio subscriber.
2. They answered a survey question that spoke of the merger as a monopoly
3. Not one could recall where they encountered the web based survey.
4. Most were unaware that an individual comment would be generated and filed with the FCC.
5. Nearly all stated that their knowledge about the merger subject was limited to the question in the survey.
It was very smart of Sirius and XM to point the unique comment totals to the FCC. It boils the matter down to specific and unique consumer comments surrounding the merger, and overwhelmingly, consumers support the merger. The filing puts the merger in very simple terms as depicted by a letter from an ordinary and unique citizen:
As Bradley Barrette of Lubbock Texas sums it up in his letter to the FCC, "Vote for the merger. The people want it!"
If you want more information about the merger, or are interested in sharing your opinion, you can do so by visiting siriusmerger.com or xmmerger.com
Position - Long Sirius, Long XM