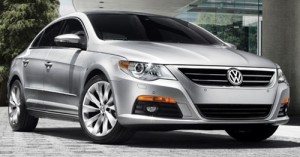 Sirius XM Radio (SIRI) and Volkswagen of America, Inc. have announced that customers who purchase 2013 model year vehicles equipped with RNS 510 and RNS 850 navigation systems will receive a 4-year subscription to Sirius XM Traffic, providing access to traffic speed and flow information along with accident information to assist drivers in routing around congested areas.
This latest move by the satellite radio provider will help build brand awareness as well as allow the company to offer benefits to OEM partners for services that consumers want.  Sirius XM traffic is an add on service that costs just $3.99 per month.
In addition to the 4 years of Sirius XM Traffic, Volkswagen customers purchasing 2013 Volkswagen models with RNS 510 navigation system, will also receive a 3-month subscription to Sirius XM Travel Link, a premium nav/traffic service that provides drivers with data services and information, including fuel prices, weather forecasts, sports updates and movie listings.  Sirius XM Travel Link in conjunction with Sirius XM Traffic costs just $5.99 per month.
"We are excited that Volkswagen sees the value of SiriusXM and is offering satellite radio and premium data services to their customers," said Larry Pesce, Group Vice President and General Manager, Infotainment and Advanced Audio Services, SiriusXM.  "Our unparalleled audio entertainment lineup as well as fuel prices, traffic data and weather will give Volkswagen drivers the ability to choose the perfect soundtrack for every road trip and plan how to get to their destinations safely and quickly."

"Volkswagen is pleased to offer our customers popular features such as SiriusXM satellite radio, SiriusXM Traffic and premium data services such as SiriusXM Travel Link," said Rainer Michel, Vice President of Product Marketing and Strategy, Volkswagen of America. "Additionally, we are pleased that customers of our Traffic-capable Navigation systems will be able to benefit from getting 4 years of SiriusXM Traffic. We believe that this is an innovative feature which customers will find useful in their everyday driving situations."
Volkswagen of America will continue to give customers purchasing new VW vehicles equipped with satellite radio a 3-month subscription to Sirius XM's commercial-free music, plus premier sports, news, talk and comedy.