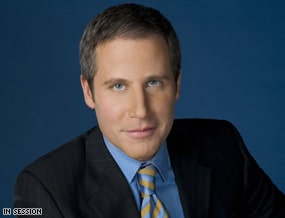 Vinnie Politan, who was the morning drive host on Sirius' former Court TV Radio channel is coming back to Sirius to host Client 9 Radio (ch. 126). While this is not yet a permanent role with Sirius, it is an indication that the popular host is indeed working closely with Sirius to make a return to the airwaves.
Here at SiriusBuzz, we have expressed frustration in the lack of a Howard Stern alternative in morning drive. Last week Sirius had Jay Thomas on Howard 101, but that seems to have been a one shot deal only taking place on Friday, when Stern is normally off. We speculate that ultimately Vinnie Politan will be the morning drive host on Sirius' Indie Talk (ch. 110).
For Vinnie fans, the return of Politan for Client 9 Radio will be welcomed news. The Client 9 Radio concept can illustrate the value that a show host such as Politan can bring to Sirius, and having him on a daily show would be welcomed news for subscribers who want a morning alternative to Stern.
Client 9 Radio will explore every side of the recent scandal from the political to the psychological to the medical and beyond and will consist of a wide variety of commentary and interviews conducted by Sirius hosts, and serve as a forum for listeners across the country to call in and discuss.
In addition to the live call-in shows, Client 9 Radio will include segments contributed by many Sirius hosts and experts from various fields, including law, public relations, medicine, and psychology, such as:
Judith Regan (host of The Judith Regan Show) with Rachel Marsden (ex-girlfriend of Wikipedia founder who sold his stuff on eBay after he broke up with her via his website).
Judith Regan (host of The Judith Regan Show) with private eye Vito Colucci, Jr. on catching spouses in the act.
Bill Bennett (host on SIRIUS Patriot) with Senator John McCain discussing the story.
Andrew Wilkow (host on SIRIUS Patriot) with New York GOP Assembly Leader James Tedisco.
Larry Flick (host on SIRIUS OutQ) with Ed Koch.
Ron Silver (host on Indie Talk) with Alan Dershowitz.
Alex Bennett (host on SIRIUS Left) with Dennis Hof, owner of Moonlight Bunny Ranch in Nevada on prostitutes and politicians.
The Playboy Radio Morning Show talking to high-priced prostitutes about the scandal.
Position - Long Sirius