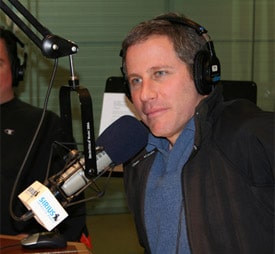 Sirius has made a great content move. After months of having no real Howard Stern alternative, they have brought back Vinnie Politan. Now free from the legal themed show on Court TV, Vinnie can discuss a wide variety of topics from 6 - 9 AM on Sirius Indie Talk (ch. 110).
Politan's show will launch March 24 and air live Monday - Friday from 6 - 9 am ET exclusively on Indie Talk channel 110. Every morning Politan will take the country's pulse as he takes calls from men and women of all ages and backgrounds, shining a spotlight on their reactions to breaking news, issues and buzz. Topics on the show will be caller and headline-driven and span the worlds of politics, entertainment, and beyond.
A former prosecutor and Court TV reporter and anchor for many years, Politan brings an informative and entertaining journalistic insight to Indie Talk. Vinnie Politan recently hosted SIRIUS' Court TV Morning Radio and co-anchored Court TV's Bloom & Politan. Politan was a prosecuting attorney in Bergen County, New Jersey. Politan was also an AP Award-winning reporter and anchor for Central Florida News 13 in Orlando, FL, where he covered the 2000 presidential election
Welcome back Vinnie!
Position - Long Sirius