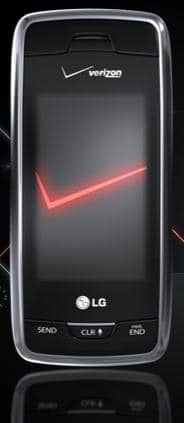 The audio entertainment landscape is welcoming the latest and greatest from LG and Verizon. The LG Voyager is the Verizon answer to the iPhone. Sporting a touch screen, and faster web access, the Voyager becomes a potential solution for those that do not want to switch cellular networks to get their musical and content fix. Perhaps the biggest advancement over the iPhone is that the Voyager flips open to reveal a traditional QWERTY keypad, something the iPhone lacks.
The emergence of crossover applications by cellular companies clearly demonstrates that entrance to the audio entertainment arena is very possible. In only the past few years, cellular carriers have gone from vying for your telephone conversations to giving access to the Internet, access to audio, and access to video.
Apples iPhone has set the bar in terms of adoption and sales. The device was widely discussed and anticipated. For Verizon, the challenge rests in marketing the device. Early adopters of the iPhone are not likely to switch, so Verizon has to hope that the Voyager is compelling enough to keep their existing customers, as well as woo growing numbers of potential customers that want to use a cell phone for more than calling home.
Position - No position Verizon, LG, Apple