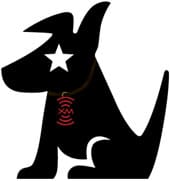 Rumors are swirling once again regarding the proposed merger of Sirius and XM. While this does add some excitement into the trading day, I would recommend that sector watchers exercise caution with regard to any merger speculation. Remember, we are dealing with government agencies here, and things in government tend to move slow. If you have ever been next in line at the Registry of Motor Vehicles, and still waited an hour only to find out you need to wait in another line, you already know what I am speaking of.
While there has been a substantial amount of time that has passed since the early December merger rumors, there has been nothing concrete to indicate that any decision is imminent. Most sources seem to tie back to Briefing.com on this latest speculation. It is interesting to note that analysts have not touched this rumor as yet, and one would think that if it was indeed concrete that reports would be crossing the wires already.
Perhaps the best strategy for investors is to continue with your strategy prior to all of the speculation that existed today. in point of fact, the likelihood of the merger passing remains the same today as it did yesterday prior to the swirling rumors. personally I believe that the DOJ will indeed act first, and that they were likely close to some action when analysts Peck and Cowen published reports late in Q4. Those reports generated so much press that it probably became politically impossible for the decision to be announced, and thus a longer wait happened.
Use caution with regard to the merger, but keep your eye on the news.
Position - Long Sirius, XM