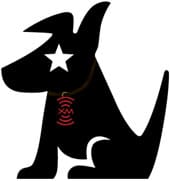 People like programming options. People like the idea of a merger between Sirius and XM. Simply stated, People want something better than what they have now, and are beginning to demand more from companies offering audio entertainment. The people are speaking. Are regulators listening?
Sirius and XM today released data from a poll conducted last month that show the American public is not only supportive of the new programming that will come with a merger, but is supportive of the merger as well. Followers of the sector may see a strong correlation between this data, and the sentiment of comments filed with the FCC regarding the merger.
What did the survey reveal?
--> 77 percent responded that the $6.99 priced "a la carte" offering, where listeners choose the individual channels they want to receive, would be good for consumers. Voters were told that these a la carte offerings would be available on newly equipped radios.
--> 72 percent found that a $14.99 a la carte offering, where consumers would select channels from a pool that includes the channels on one service plus popular selections from other, would be good for consumers.
--> 70 percent indicated that the fixed "best of both" package, featuring channels on one service plus the most popular channels on the other for $16.99 per month, would be good for consumers.
--> 62 percent of voters said the mostly music and separate mostly news, sport and talk packages at $9.99 per month would be good for consumers --almost three times as many who said these packages would be bad for consumers.
--> Finally, by nearly a 2-1 margin (56 percent good, 29 percent bad), voters said that the family friendly packages at $11.99 and $14.99 that exclude adult-themed programming would be good for consumers.
With all of this opinion about what is good for consumers, it is only natural to see what consumer sentiment is regarding the merger. The survey found that 58% are favorable towards the merger while 28% oppose it.
The telephone survey involved 800 voters and has a margin of error of 3.46%.
Position - Long Sirius, Long XM