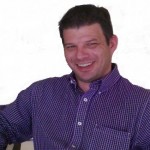 If you are invested in Sirius XM (NASDAQ:SIRI) it is important that you keep tabs on the automobile  channel, as it is the largest contributor to the subscriber pool, and it is through subscribers that Sirius XM grows.  For many years I have tracked the auto sector in ways that most people do not even consider.  You see, the auto sector plays a role with Sirius XM in a few distinct ways.  I have broken the auto sector down into the channels that supply differing types of subscribers to Sirius XM.  Those categories are "LEADING", "POINT-OF-SALE", and "TRAILING".
Before defining what these categories are, it is important to note that I created them to help readers understand that auto sales is only one part of the equation, and dynamics can exist that make Sirius XM's results skew from what one might expect.  A perfect example of this was the March disaster in Japan.  While the auto sector as a whole took some tremendous hits during the aftermath, the disaster (as horrible as it was) actually served to boost Sirius XM's subscriber number in the three months following the Tsunami to a number that the company otherwise would not have gotten.  We then saw the "pay-back" in Q3 (six months later), where Sirius XM reported less subscribers than they otherwise have.  Readers that follow this site and my writing were well aware of this dynamic long before it panned out.  You will see exactly why this happened as I define the three categories.
LEADING
This category is made up of auto sector partners that supply subscribers during the production process rather than when a consumer actually buys a car.  The OEM partners participating in this category include Ford, Chrysler, BMW, Mercedes, Volkswagen, Audi, Volvo, Mitsubishi, Mini, Land Rover, Jaguar, and Mazda.  The reason these cars are counted so early in the process is because the manufacturer actually makes a payment for the trial subscription, and Sirius XM counts any radio that has a subscription that has been paid for as a subscriber.
There are positives and negatives to the Leading subscriber.  On the positive side, these subscriptions help the delta between Gross subscriber additions and Net additions.  Also positive is the very fact that these radios boost the subscriber number for the company.  On the negative side of the equation is that these Leading subscribers hurt metrics like ARPU (average revenue per User).  ARPU is used to measure how much money, on average, the company can get from a subscriber.  When a car is in an OEM's hands (before sale), it is not generating any revenue.  The prepayment made by the OEM actually gets counted in Deferred Revenue, a liability on the reports.  Thus, while a Ford sits in a parking lot awaiting delivery to a dealership, it is putting $0  into the revenue line, thus dragging down ARPU.
In the past the leading category partners have accounted for about 33% of the cars sold.  In 2011, that number jumped up to over 40% during Q2, and has now come back down below the 40% number.
With the Leading category it is production that matters, not sales.  Production is the mechanism that creates the subscriber.  The biggest partners for Production are Ford and Chrysler, as they account for about 75% of the category.   If we look at Ford we will note the following:
Q1 2011 Production - 656,000 units
Q2 2011 Production - 710,000 units
Q3 2011 Production - 656,000 units
Q4 2011 Production - 674,000 units (company guidance released in early December)
Q1 2012 Production - 675,000 units (company guidance released in early December)
As you can see, Ford had their peak production in Q2 of 2011.  By extension, For provided more subscribers to Sirius XM in Q2 than any other quarter this year (provided penetration rate remains the same).  For Sirius XM, every vehicle produced by the leading category counts in the current quarter.  Thus, it is production during October, November, and December that matter to Sirius XM's Q4.  What we can see from Ford is that Q4 production will be about 5% less than the peak in Q2 and about 3% better than in the most recent Q3.
To put things in perspective, Ford and Chrysler could each sell 1,000,000 cars tomorrow, but it would not put a dent in the subscriber number because they were already counted last quarter.
While year over year comparisons in the auto sector may appear quite favorable, they matter little to Sirius XM's Q4 of 2011.  The only thing that matters to Sirius XM in this category is the absolute number of autos being produced this quarter.
POINT-OF-SALE
The Point Of Sale category supplies subscribers to Sirius XM when a vehicle is sold.  This category is made up of GM, Honda, Saab, Subaru, Suzuki, and Porsche.  The biggest players in this category are GM and Honda which typically make up between 70% and 75% of the category.  The Point Of Sale category makes up about 31% of the overall categories.
This category is perhaps the most "pure" and easy to read as it relates to Sirius XM.  When a car is sold, a subscription is born, paid for (at least in part), by the OEM.  There is some deferred revenue here, but it shift to revenue each month as the service is delivered.  With this category it is sales that matter for the current quarter.  For example, GM and Honda could each produce 1,000,000 vehicles in December, but not a single one would make it to the subscriber line until the car is sold (usually 60 to 100 days later).
For Sirius XM's current Q4, we want to see sales figures in this category rising.   Here are the units sold we have seen so far in 2011;
JAN - 279,343
FEB - 330,978
MAR - 373,102 - Q1 total = 983,823
APR - 387,963
MAY - 337,491
JUN - 324,191 - Q2 total = 1,049,645
JUL - 322,746
AUG - 326,593
SEP - 322,236 - Q3 total = 971,575
OCT - 309,863
NOV - 286,417 - Q4 total (to date) = 596,280
As readers can see, the sales figures from this category are off pace from what we were seeing earlier this year.  If this category's December sales match their worst month of the year (January), then Q4 will deliver sales that equate to 875,623, a number 100,000 below Q1.  If December brings matches the best month (April), then Q4 will deliver 984,243 units, a number in line with Q1 and Q3, but still shy of Q2.
Thus, what investors want to see for the current quarter are sales figures that equate to the raw numbers needed to generate subscribers.  We can tell that sales in this category need to be the best of the year in December in order to supply a similar number of subscribers that were generated in Q2, and we have not yet factored for churn and deactivated subscribers.
TRAILING 
The trailing category is the newest among the subscriber categories for Sirius XM.  It is made up of Toyota, Nissan, Hyundai, and Kia.  This category accounts for about 30% of the subscriber categories.  The reason this category exists is because satellite radio equipped cars here are not counted at production, nor at point of sale.  They are simply what we will call potential subscribers.  When a consumer buys a satellite radio equipped Toyota, they typically get a three month promotional subscription.  Upon the expiration of the promotional period, the consumer is asked if they want to keep the service.  If they keep it, they are then counted as a subscriber.  If they do not keep it they simply fade away (they are not even counted as a deactivation because they were never counted as a subscriber).
One interesting this here is how this category impacts other metrics.  The costs associated with installing the radio are averaged into the gross subscriber addition number even though that radio may never be a part of that pool.
With promotional periods being about 3 months, what matters in this category is auto sales from LAST quarter.  It is Q3 sales that generate uncounted promotional subscribers that have the potential to become subscribers in Q4.  Results for this category are as follows:
Q1 2011 - 966,676 units sold, supplying potential subscribers for Q2.
Q2 2011 - 918,986 units sold, supplying potential subscribers for Q3.
Q3 2011 - 943,260 units sold, supplying potential subscribers for Q4.
Q4 2011 - 660,243 (so far) units sold, supplying potential subscribers for Q1 of 2012.
Implied here is that Q4 in this category is tracking well for next year, but that Q3 totals are not yet at full recovery, which is what mattered for Q4 of 2011.
In all of this you can see that tracking sales and production at various points in time will give an investor in Sirius XM a decent idea of where things are tracking now, as well as the future.  For the current quarter we need to track sales of the trailing category in the previous quarter, sales of cars from the Point of Sale category in the current quarter, and production in the current quarter.  Year over year results mean little in absolute terms.  They simply give an indication of direction.
Certainly the recovery of Chrysler has been welcomed news.  I wrote about it months ago, and outlined what it means to Sirius XM.  However, Impressive sales results like the 45% rise we saw from November 2010 to November of 2011 are not that helpful for the current quarter.  Chrysler sales in 2011 have been:
JAN - 70,118
FEB - 95,102
MAR - 121,730 - Q1 Total = 286,950
APR -   117,225
MAY - 115,363
JUN - 120,394 - Q2 Total = 352,982
JUL - 112,026
AUG - 130,119
SEP - 127,334 - Q3 Total = 369,479
OCT - 114,512
NOV - 107,172 - Q4 Total (to date) = 221,684
While the 45% sales increase you see for November of 2011 seems impressive, it is actually the lowest number in absolute sales in the last 9 months.  Chrysler is certainly producing more cars, but the numbers have been pretty constant throughout 2011.
In summary, there are many moving parts, and many things to consider.  Given the numbers, 2012 is looking promising and 2011 will close with some challenges:
Current Q4 sales in the Trailing category seem to bode well for Q1 of 2012.
Q3 sales in the trailing category were normalizing, but still slightly below traditional levels, implying that the contribution from this category will be slightly weaker than normal for Q4.
Q4 production from partners of that category is tracking below the peak, but better than what we were seeing last year.  Production in Q4 should be between 3% and 4% higher than what we saw in Q3, but also down the same range from the peak.
Point of Sale partners are bringing up the rear in Q4.  The biggest drag here is Honda.  This category need to see record sales for the year in December across the board in order to get ahead of the peak in Q2.  Honda simply can not do it.  They were perhaps the most impacted from the disaster in Japan, and then got the double whammy with the flooding in Thailand.
I have expressed in some articles that Sirius XM getting to their guidance of 1.6 million in 2011 will be a challenge.  Many readers, particularly those that follow this site closely, grasp the reasons why I see challenges.  With this article, perhaps some that are newer to this site can see the dynamics at play.
The company may well meet the guidance, but clearly it is not the "walk in the park" that many thought it would be 6 months ago.  Along with some help from these categories, Sirius XM will need to turn up the heat on conversion rate and retention.  Conversion rate can be improved by the mix of cars that are satellite equipped, and some stepped up marketing.  Retention includes discounting the service to keep a subscriber.  Discounts are great, but bear in mind they impact other important metrics such as ARPU.
Lastly, we tend to have the confusion that SAAR (Seasonally Adjusted Annualized Rate.  Reports of the highest SAAR in 2011 for October got many Sirius XM investors excited.  A high SAAR is great news, but how meaningful is it to Sirius XM investors, or how exactly should investors use SAAR as a gauge?
The answer is that in the short term SAAR is virtually meaningless.  What is more important to a shorter term investor, the fact that 995,000n cars sold in November, or that the SAAR for November was 13.6 million?  The answer is the REAL data is what carries the weight.  Now if you are thinking longer term, and trying to figure out what auto sales will be next year, SAAR can be an indication.
Edmunds has an interesting article on SAAR as well as sales.   The article points out, as I have tried to do for months, that auto sales have actually been flat for quite some time on an absolute basis.  Edmunds even points out that for December SAAR to match November's 13.6 million, we would need to see a 30% boost in sales.  Edmunds calls that a tall order.  I would label it as "challenging".
"Another thing to consider is that sales in December are assumed by the SAAR algorithm to be relatively high. To match the SAAR performance of November, unit sales in December will need to jump by roughly 30 percent. We expect sales in December will continue to be strong, but a 30-percent increase is a tall order. So December sales could actually be very strong, but the SAAR could decline. All this could cause you to naturally wonder about the usefulness of using SAAR when reporting monthly sales – at least in times of volatility. It does, after all, only adjust for seasonality; SAAR makes no attempt to normalize for earthquakes, tsunamis, floods, or even mundane factors like recessions."
Hopefully readers can now make some sense of SAAR, auto sales, production, and how they relate to Sirius XM.