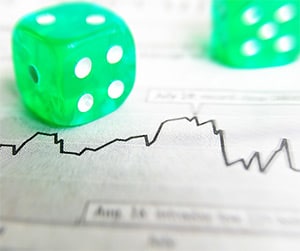 I know that many will not want to see, hear, or speak about this, but it has happened.  SiriusXM's 100 day Exponential Moving Average (EMA) has crossed below the 200 day EMA.  This is a bearish event, and could not happen at a worse time for this equity.  I follow EMA's for SiriusBuzz Premium members and discuss the issue in greater detail in premium articles.
The last time that the 100 day crossed below the 200 day was back in 2006.  SiriusXM stock went from near $8 per share down to its all time lows.  The 100 day finally crossed back above the 200 day in 2010 and rose back up.  The 100 day has bounced off of the 200 day a couple of times since.
On one hand you can look at this as finding a potential bottom.  On the other it can be an ominous signal that this equity is not yet out of the woods.  I would lean toward the side of this equity being near a bottom, but would not have a comfortable feeling until the equity gets back above the 100 day EMA at about $3.50.
SiriusXM does have an upcoming conference call, and while the financials will look decent, the subscriber numbers will not likely impress.  There is a lot hinging on how the company frames the quarter and the future outlook.  When an equity is beat up the way SiriusXM has been lately, it makes bear cases easier to look at and more plausible.  It can be a tough sell to become a darling of the street again.  Stay Tuned, and watch the volume around this level closely.