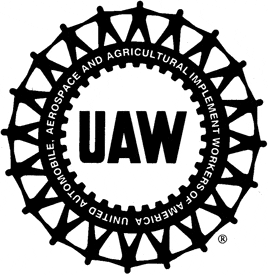 The UAW membership approved the new four year labor deal with General Motors today. With the GM negotiations settled, the focus of the UAW will now shift to Ford and Chrysler next week. General Motors, as would be expected traded up on the news that the negotiations are now complete. In theory this would pave the way for four years of uninterrupted work from UAW members.
For their part, Ford Stock was not materially impacted by the GM news. Negotiations for Ford and Chrysler are anticipated to start next week. The deal with GM is thought to now be a template for negotiations with Ford and Chrysler. Currently, union members are working under an extension of the previous agreement which can be voided with 3 days notice by either party.
Many analysts expect both Ford and Chrysler to announce double digit sales declines next week as the month and quarter come to a close. Ford's stock may have some sensitivity to union news as the negotiations start, and investors should be aware of that. Ford has seen a steady improvement in stock price over the past few weeks.
As we have stated before, the Ford and Chrysler relationship ties to vehicle production. Given the timing of the anticipated negotiations, there will be no impact to Sirius on Q3 metrics. If a work stoppage were to happen, it could impact Q4 numbers. At this point Ford is anticipating Q4 production of 640,000 vehicles, and is approaching a 50% installation rate. Even if there were to be a strike at Ford, their deal with Sirius ties to warrants that tie to installations. while not confirmed, Ford could well still target the same number of installs for the quarter regardless of the production numbers.
Position - Long Sirius, Long Ford With a Trailing Stop