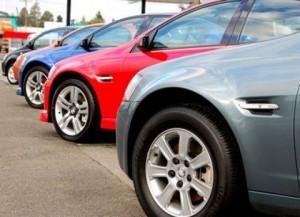 According to industry analyst A.T. Kearney U.S. auto sales should total 13.2 million in 2011, but the real news is that Kearney expects sales to reach about 16 million in 2013. Investors in Sirius XM Satellite Radio (NASDAQ:SIRI) are well aware of the importance of car sales and production to the success on the company. The vast majority of Sirius XM's subscriber base comes from consumers buying new or used cars equipped with satellite radio.
"Behind the forecast, four key macroeconomic factors were measured. Economic recovery scenarios were developed to project the possible outcomes, the variables being: 1) overall economic growth; 2) credit availability; 3) consumer prices; and 4) consumer confidence. Pent-up demand and whether the recent downturn will resemble prior recessions adds additional factors, as does vehicle age and the need to replace older cars, the current average age being 10.4 years. The forecast's wild card is Japan, where in the aftermath of the earthquake and tsunami, parts shortages will impact 2011 U.S. new vehicle sales by 200,000 units. Dan Cheng, partner and leader of A.T. Kearney's Automotive Practice, notes, "Given what we know about production downtime, in 2011 we see 328,000 U.S. customers of the affected brands up for grabs, and more if the time to wait for a particular brand begins to extend."
According to the A.T. Kearney report there are several factors, including pent up demand and easing credit markets that will drive car sales upward. Previously some analysts were not anticipating a return to 16 million cars sold in a year until 2014 or 2015. Given the short length of time involved here, we can anticipate 13.2 million this year, 14.5 million in 2012, and 16 million in 2013. These types of numbers from the automotive channel will certainly change some dynamics for Sirius XM, and if these numbers ring true, analysts covering Sirius XM may want to start visiting their models sooner rather than later to stay ahead of the curve.
Position - Long Sirius XM Radio