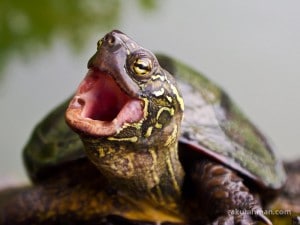 The Turtles are hoping that a lawsuit against SiriusXM could pave the way to new royalty protections.  The band is a lead plaintiff in a $100 million lawsuit against satellite radio provider SiriusXM.  It has been alleged that the company has infringed on millions of old recordings from hundreds if not thousands of artists who's work predates 1972.
In 1972, audio recordings received federal copyright protection.  Essentially all music from the 1972 decision moving forward receive the protections, while anything prior falls into more of a gray area.   Much of what is happening in this suit goes back to a lawsuit SiriusXM filed against and later settled with Sound Exchange.  As that suit progressed various issues began to come to light.  SiriusXM may well have been targeted for the suit because it is in great financial shape, and it has several channels dedicated to music that pre-dates 1972.
According to Rolling Stone the issue centers around how SiriusXM logs and pays royalties:
"Until 2011, SiriusXM sent Sound Exchange a log of every song that was played along with a lump sum in royalties owed. The problem was that the log didn't include pre-1972 recordings, and payment wasn't broken down per song, meaning that royalties were distributed to all artists on Sirius' playlist. Two years ago, Sound Exchange requested that SiriusXM document everything that it was paying for, and SiriusXM has since stopped reporting pre-1972 recordings."
The crux of the Turtles case centers on their opinion that the federal law is not applicable to songs from prior to 1972.  The suit is also seeking an injunction that would prohibit SiriusXM from playing music that was recorded prior to that year.  That could potentially impact several channels, though the reality is most likely that the channels will continue operation pending decision or settlement of the suit.
While the dollar signs assigned to the suit are pretty substantial, the outcome may be far different.  If nothing else though, the suit will once again bring attention to the overall royalty issue which is a hot topic for satellite radio as well as Internet Radio.  Stay Tuned!