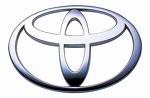 Just when it seemed like we had seen the auto sector recover from the March disaster in Japan we come upon another natural disaster that will cause yet another hiccup in the auto sector, and in particular Toyota.  Japan's largest automaker has announced that they will suspend U.S. production due to flooding in Thailand.
The floods have caused tremendous damage throughout Thailand and have shuttered several plants where auto companies source parts.  Toyota is suspending production between now and November 5.  Thankfully the shutdowns are only scheduled for a week, but if the issue is systemic for other manufacturers then we could see a small blip in a full recovery of the auto sector.  While one week may not seem like much, it is problematic because full inventory recovery from the March disaster in Japan has not quite yet materialized.
Given the scope of damages, there is potential that shutdowns could extend slightly longer than what is being anticipated now.  Flooding has been an issue impacting Ford, Honda and others for a couple of weeks now, and the issue is now spilling over into production outside Thailand.  SIRI investors will want to keep tabs on the newswires for stories related to this issue.  Right now it is simply something to monitor as impacts to SIRI will be minimal unless the production impacts begin to make it stateside for more manufacturers.