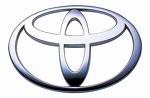 In a filing published by the FCC today, Toyota Motor Corporation attorney slammed the National Association of Broadcasters for misrepresenting their comments.
The letter from reads:
"It has come to the attention of our client, Toyota Motor Sales, U.S.A.,Inc., ("Toyota"), that the National Association of Broadcasters ("NAB") filed a letter with the Commission dated July 9th, 2007. (see footnote 2 in the NAB letter.) NAB cites Toyota's comment for the proposition that Toyota "expresses doubts whether the merger is a good idea."
Toyota wishes to clarify any confusion that may result from the NAB's mischaracterization of our comments. In it's July 9th, 2007 filing, Toyota stated: "with a finite bandwidth for both XM and Sirius, it may be difficult for a combined entity to deliver more content while maintaining or even improving audio quality." By this comment, Toyota intended to reiterate that satellite radio bandwidth continues to limit audio quality. This is a concern irrespective of the number of satellite radio providers, and was not intended to suggest that the problem would be worse with a single provider should the merger be approved. Toyota's comment should not be read to suggest that this concern raises any doubts for Toyota as to whether the merger is a good idea."
Seems that Toyota is joining a list of many that take exception to NAB tactics.
Position - Long Sirius, Long XM