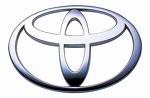 In a letter sent to the FCC, the automaker made statements such as:
"As the manufacturer and distributor of Toyota, Lexus, and Scion vehicles, Toyota has a keen interest in ensuring that the entertainment options offered to the purchasers of its vehicles remain vital and economical."
"Toyota currently offers both XM and Sirius as an option on its vehicles. (However, Toyota only offers XM as a factory installed option). Toyota is particularly concerned that the expectations of customers who have already purchased a Toyota vehicle equipped with satellite radio be satisfied going forward."
"A satellite radio subscriber typically cannot access the best programming from both services. If the proposed merger makes it possible for customers to easily access programming choices from both services, the attractiveness of satellite radio will be enhanced."
The letter is quite detailed, and illustrates the commitment that Toyota has for their customers. Toyota wants to be sure that existing radios continue to work for the life of the vehicle, and that if this can be assured, that they are supportive of the merger.
Position - Long Sirius, Long XM -IMOJB-