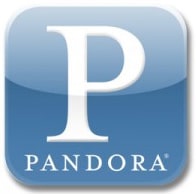 This article will likely frustrate SIRI fans who simply hate to hear about anything other than the great content and positive moves Sirius XM Radio has made over the past two years. After all, this site is dedicated to satellite radio news, right? The fact of the matter is that ALL media news is relevant to Sirius XM from both a consumer and investors perspective. The only thing worse than being an uninformed consumer is being an uninformed investor.
Since announcing their intention to go public, Pandora has come under a bit of a microscope with potential investors trying to figure out if going public is a bailout for current private sector investors or an intention of taking the Internet Radio provider to the next level and ultimately, profitable.
There are some that quickly dismiss Pandora as a fad that only appeals to young people looking for freebies, and that advertising simply can not support the huge royalty fees radio services have to pay. The fact of the matter is, Pandora has a wide ranging demographic, the ability to target advertising and they bring in more than $10 million per month in advertising revenue. While I personally see a shift to paying subscribers, Pandora will not likely give up what has become a lucrative advertising platform any time soon.
Pandora has a new deal with Toyota that presents an interesting insight into how a company like Pandora will make money. Today Pandora launched the Toyota "Legends & Icons" campaign across all platforms. According to Pandora, the "Legends & Icons" campaign will last about 1 year and is the biggest advertising campaign the company has inked to date. Having Toyota as a partner should help demonstrate the quality of advertisers Pandora is successful in partnering with.
"Legends & Icons" will feature exclusive content from unnamed internationally acclaimed and award-winning musicians, and is said to also include video and artist-curated mixtape stations. The launch of the campaign will place ads for the Toyota Highlander on Pandora's Top 40 station. With each new month, consumers will be exposed to a new pairing of station and vehicle.
While some of the SIRI investors who hate this type of news have already tuned out, the remainder should look at this type of news as an opportunity for Sirius XM rather than anything else. Pandora is doing something right. Sirius XM is just now beginning to exploit their Internet Radio side of the business. In fact, Satellite Radio 2.0 will likely have more impact on the Internet delivered content than anything else, at least initially.
If Pandora can parlay their service into big time ad revenue, then Sirius XM certainly has the potential to do the same. The dynamic Pandora is using that Sirius XM has not yet capitalized on is the multi-platform and targeted campaigns. Sirius XM is not allowed to deliver "local" advertising as a condition of the satellite radio spectrum being allocated. However, there is nothing to preclude Sirius XM from advertising in any manner they want on their Internet platform.
The key here is for Sirius XM to learn from services like Pandora and understand the best way to implement their Internet Radio business as well as monetize it. There are challenges, but nothing that a company the size of Sirius XM can't handle. With the exclusive content Sirius XM has, they have a big advantage and a captive audience.
To date nearly all Sirius XM advertising has been geared toward the satellite radio listening audience. Direct campaigns and using the Internet to garner more dollars is in its infancy at Sirius XM. The good news is that if Pandora can be profitable from an Internet Radio alone standpoint, Sirius XM can do the same. This would make the combination of Internet and satellite quite compelling!
[via Billboard]
Position - Long Sirius XM Satellite Radio