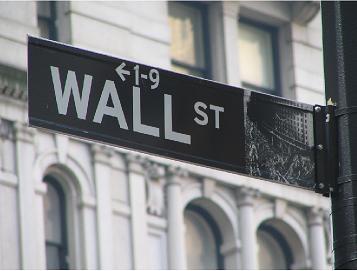 Whether most see it or not there is a proverbial brick wall sitting somewhere between $2.75 and $280.  It was created not by SiriusXM, but rather investors that placed their bets that CEO Mel Karmazin would announcing something big today at the Liberty Media Conference.  Over 200 million shares traded today, and that is a pretty impressive number.  What is not impressive is what was announced today.  Before you get mad, stomp your feet, and call me names let me explain with a football analogy.
I am a fan of the New England Patriots.  Because the team has one of the best quarterback in the league, and a premier head coach, I expect them to make the playoffs each year.  If they make the payoffs, that is great news, but did it exceed my expectations?  The answer is no.
SiriusXM is doing quite fine.  The company is growing, adding subscribers, dealing with more competitive landscape pretty well, and essentially deriving good numbers quarter after quarter.  We all know this.  Clearly today the street was anticipating something big.  150 million shares changed hands prior to the Liberty event even starting.  The question you need to ask yourself is whether or not anything delivered today was better than what you expected.  Was there an earth shattering revelation about Liberty?  Were sub numbers higher than you anticipated?  Was guidance at 1.8 million spectacular news?
Really ask yourself if anything stated today deserved the stock trading at a 52 week high on well over 200 million shares.  Don't ask whether it was good or bad, simply ask if what transpired today deserved the action we saw.
In my mind the answer is no.  There was nothing special about today.  If you are looking for a puff piece about all of the positives in today's event, then look elsewhere. Those are already known.  In my mind we now have a two and a half week gap in news flow while we wait for the Q3 call.  I see SiriusXM topping out at between $2.75 and $2.80 and then testing the 20 day, and perhaps the 50 day average before running back up to these levels.  Why investors take that as a negative is beyond me.  It is actually an opportunity if you, like me,believe in this company.  If you are long and happy stay long and happy.  If you are an active trader, you may have some room to play in the next week or so.  The wall is at $2.75 or so, and it will take good volume to break it down.