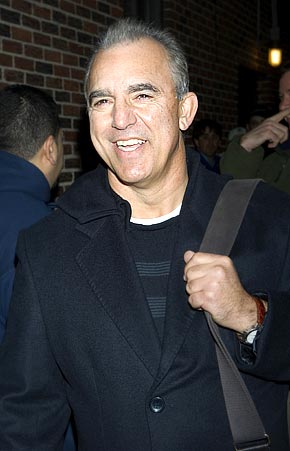 Jay Thomas is an actor, long time radio DJ, and now has a regular show on Sirius XM Radio. Jay brings a unique brand of humor to Sirius XM, and his humorous outlook entertains afternoon drive listeners each day on Sirius XM Stars. Thomas has been a regular on satellite radio for years. His dedication and talent enabled him to grab the Friday morning slot on Howard 101, while Howard and his crew are off for the day.
Jay has a core group of fans, and in many ways never seems to get the credit he deserves. Stern, Oprah, Martha, and even Rosie get the headlines, while Jay sits back and simply delivers top notch radio shows on a daily basis that keep people entertained. Some feel that Jay Thomas can be a bit opinionated. Some feel he can sometimes be to gruff, but for most listeners, jay is a persons person who because of his entertainment career background gives us insight into Hollywood and music circles that we often do not get a real perspective on.
Over the past several months, the subject of Jay Thomas has come up relating to the reunion he has had with his biological son. Many years ago Thomas and his girlfriend gave up an infant boy for adoption. It was a heart wrenching decision for Jay Thomas, but he felt that he wanted to give the boy a chance at a good life. At the time Thomas was a struggling actor.
In the ultimate irony, The adoptive parents of the little boy named him John Thomas Harding and the nick name JT soon followed. People close to jay Thomas often call him JT as well. JT Harding grew up in Michigan, and moved to Later in life to seek out his fame and fortune as a musician. At that point he also wanted to seek out his biological parents. Jay Thomas was in LA at the time, and was a popular morning DJ with billboards all around town. There was even a billboard of Jay outside JT's apartment!
JT was able to track down his biological mother, and in doing so learned that his biological father appeared on the television show Cheers. Eventually JT learned the identity of his biological father and a meeting was arranged. The two hit it off, and have been close ever since. Jay did not try to step in and become JT's father, and carried the ultimate respect for the Harding's, who adopted and raised JT. The Harding and Thomas families met and everyone got along well. When JT's dad Larry Harding passed away, Jay Thomas was at the funeral. When he stood up he said, "I am here to bury my son's father." Jay understands his role, and is simply there to help JT in whatever way he can. While he does tend to make light of nearly every situation, this moment in the life of Jay Thomas shows his softer side.
JT Harding is no stranger to fans of satellite radio. His band, JTX sings Party Like A Rock Star, and he receives regular airplay on Sirius XM. It was the popularity of this song that brought about all of the talk about the reunion of Jay and JT. Even though the two had reunited years earlier, the story grew legs again because both Jay and JT were in the entertainment business, and enjoying career successes.
Jay can often be heard speaking of his family, as well as the son he gave up for adoption nearly 30 years ago. As always, Jay will speak of many things tongue-in-cheek, but for those that know what Jay said at the funeral of Larry Harding, Jay has a soft spot that listeners can appreciate. What does Jay Thomas say now? He wanted to get a T-shirt that said, "I reunited with my son because it was good for both our careers." We can laugh because we know Jay and JT have a great bond now that will never be broken.
If you haven't listened to The Jay Thomas Show, give it a try. He puts on a great and entertaining show and helps define why satellite radio is so special. He is currently featured in a promotional video at Sirius.com promoting the TTR1 Sirius Internet Radio.